Official Tallinn said that only the only state in the world, namely the United States, is able to neutralize all threats to Estonia's national security. This is stated in the memorandum prepared by the Ministry of Foreign Affairs of the republic for the government of the country, the broadcasting portal reports.
ERR
.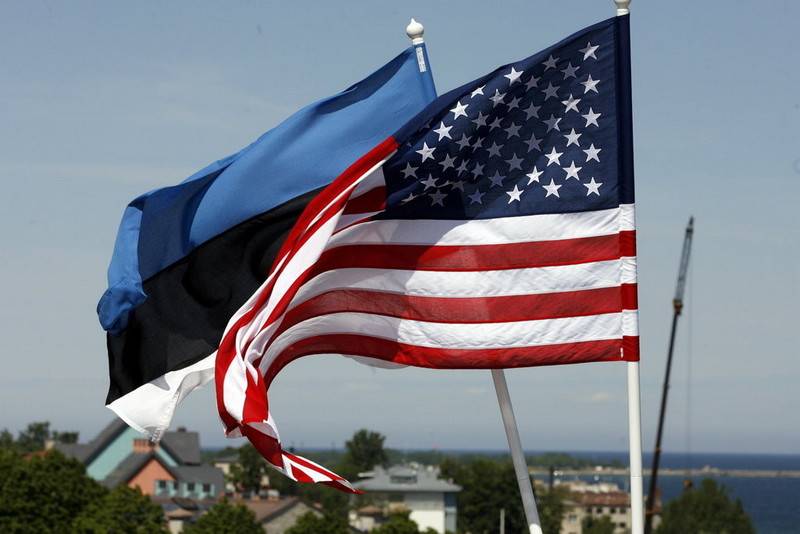 The published memorandum states that bilateral relations between Estonia and the United States are of "unique" significance for Estonia's security. The Ministry of Foreign Affairs of the country notes that the confidence of other European countries in political guarantees of security on the part of the USA has decreased. In turn, the cooling of relations between the EU and the United States leads to a decrease in the security of such small countries as Estonia. Therefore, the participation of the United States in Estonia's security is "vital".
The United States is the only country that shares the fundamental values ​​that underlie Estonia's social structure and has sufficient military, political and economic power to counter attacks that could threaten Estonia
- the document says.
The Ministry of Foreign Affairs of Estonia recommends that the Estonian-American dialogue be brought to a more effective level, it is better to prepare high-level visits, US representatives are invited to visit Estonia more often. In addition, Tallinn promises to hold political consultations with the United States at various levels on the topics of the UN Security Council, plan more active participation of the American army in exercises in the Baltic and the Baltic Sea, deepen economic relations and much more, which, according to Estonian politicians, will protect country from a likely attack.