Frequent cases of air intercepts recall the times of the Cold War. The last two days have been full of incidents of this kind. It is reported by the Western publication The Aviationist.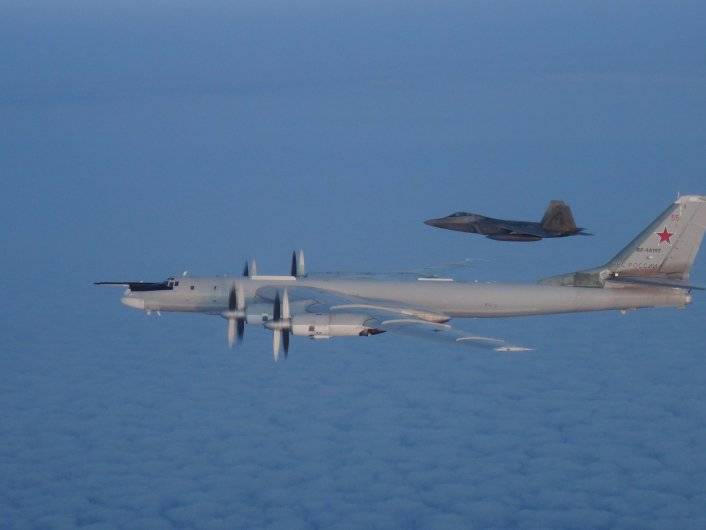 F-22 accompanies Tu-95, 8 on August
Caught in the "air defense identification zone"
On August 8, a whole group of Allied aircraft proceeded north of Alaska and Canada: a pair of F-22 fighters, an E-3 Sentry AWACS AWACS, a US Air Force KC-135 tanker, and two Canadian CF-18. Their goal was two Russian Tu-95 missile carriers flying over the Beaufort Sea.
Allegedly, the interception occurred in the "air defense identification zone." It is an international airspace that extends for 200 miles (about 320 km) from the US / Canada coastline and is controlled in the interests of national security. US territorial airspace begins just 12 miles from the coastline. At the same time, Russian aircraft flew dozens of kilometers from this line.
NORAD's top priority is protecting Canada and the United States. NORAD operators identified and intercepted Russian aircraft flying near our countries.
- said General Terrence O'Shaughnessy, head of NORAD - North American Aerospace Defense Command.
A week ago they already flew here, but then there was no interception. The last time in this area it occurred in May, when the Russian Air Force machines appeared in the air defense zone for two consecutive days.
Finns helped allies
Near Estonian airspace, the British Typhoons intercepted the Tu-142 anti-submarine aircraft and two Su-30 fighters.
We were raised to intercept the Russian Tu-142 flying to the West [...] Then we handed over the escort to our Finnish and Swedish partners [...] Then we were assigned to intercept and escort the Tu-142, to which two Su-30 had already joined.
- said the pilot of the Typhoon.
According to him, these aircraft did not have a "recognized flight plan and did not maintain contact with air traffic control."
As The Aviationist notes, the specific reasons for the interceptions are unknown. At times, airplanes collect intelligence data relating, in particular, to the air defense network.
For well-known reasons, the United States conducts similar reconnaissance missions against Russians, flying in open airspace.
- indicates the designated edition.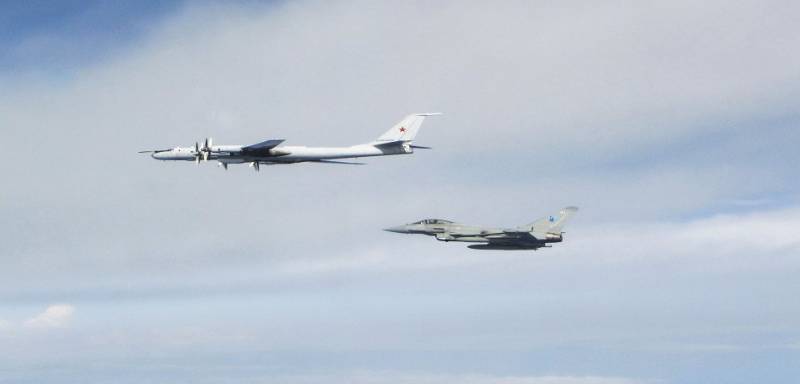 "Typhoons" accompany Tu-142, 9 of August