The pilots of the German Air Force are sorely lacking the number of hours of flight. The lack of aircraft in the German Air Force led to this, writes Bild.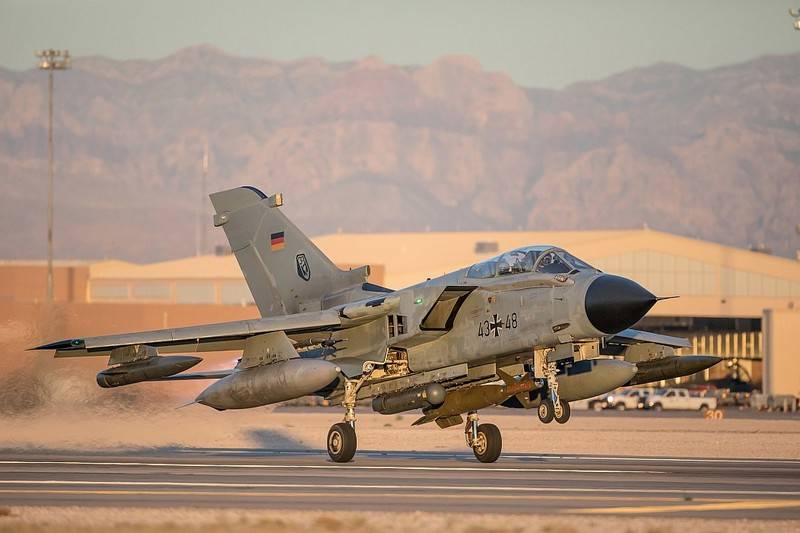 Just over half of the German Air Force flight personnel have the right amount of training flights. This was led by a shortage of combat aircraft. According to the publication, less than half of the entire fleet of Luftwaffe aircraft is simply not suitable not only for completing combat missions to protect the country's airspace and participating in NATO missions, but simply does not have the opportunity to take off.
In the German Ministry of Defense recognized the country's air force as the Achalles heel of the Bundeswehr. According to published data on the training of the Air Force pilots, for 2018, only 512 of 875 pilots were able to fly the required minimum, although the NATO order says that a pilot must fly at least 180 flight hours in a year and only 40 of them can be performed on an airplane simulator. The main reason for this is the poor technical condition of the Tornado and Eurofighter aircraft in service with the Air Force. It is stated that spare parts are needed to repair the aircraft, but the Ministry of Defense has no funds for this. The Tornado fleet was particularly affected, the aircraft are in service more than 30 years.
The German government called on the new Minister of Defense of Germany, Annegret Kramp-Karrenbauer, to start improving the situation as soon as possible, since maintaining this situation could lead to a massive outflow of professional pilots from the Air Force.
Recall that in February this year, the German Ministry of Defense decided to abandon the purchase of Lockheed Martin's F-35 and removed the aircraft from a tender involving the purchase of new aircraft to replace the Tornado. The United States did not like this solution very much, as they counted on deliveries of the F-35 to the German Air Force.