Russian President Vladimir Putin has simplified obtaining Russian citizenship for Ukrainian citizens living throughout the territory of Donetsk and Lugansk regions. The corresponding decree is published on the official
Internet portal
legal information.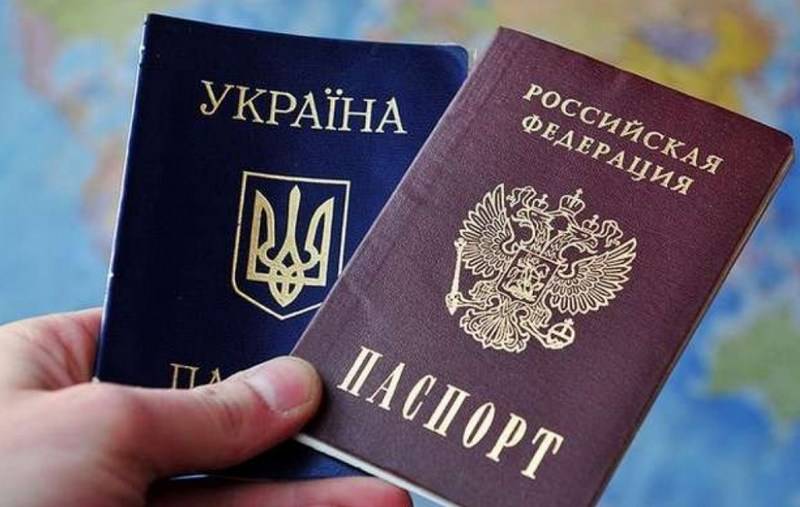 Vladimir Putin signed a decree according to which Ukrainians who lived throughout the territory of Donetsk and Lugansk regions on both sides of the demarcation line, and not just those who live on the territory of Donetsk and Luhansk people's republics, can receive Russian citizenship in a simplified manner.
Make <...> the following changes: exclude the words "individual areas" from sub-paragraph "to" paragraph 1
- says the text of the decree.
The decree came into force from the moment of its signing, i.e. from 17 July 2019 of the year.
The first decree, which simplifies obtaining Russian citizenship for residents of the Lugansk and Donetsk people's republics, Vladimir Putin signed 24 this April. The document indicated that this decision was made in order to protect the rights and freedoms of man and citizen and on the basis of generally accepted principles and norms of international law. Points of issue of Russian passports were opened in the Rostov region.
Later, the Russian president promised to consider the issue of simplified acquisition of Russian citizenship for all citizens of Ukraine, regardless of their place of residence. It was also reported that Putin instructed the Ministry of Internal Affairs of the Russian Federation to work out the issue of obtaining Russian citizenship without "pieces of paper to go back to Ukraine".