The newest Chinese fighter J-20 has undoubted advantages over American counterparts. One of them is the impressive performance of the speed that this machine has achieved. This writes the Chinese edition of Sohu.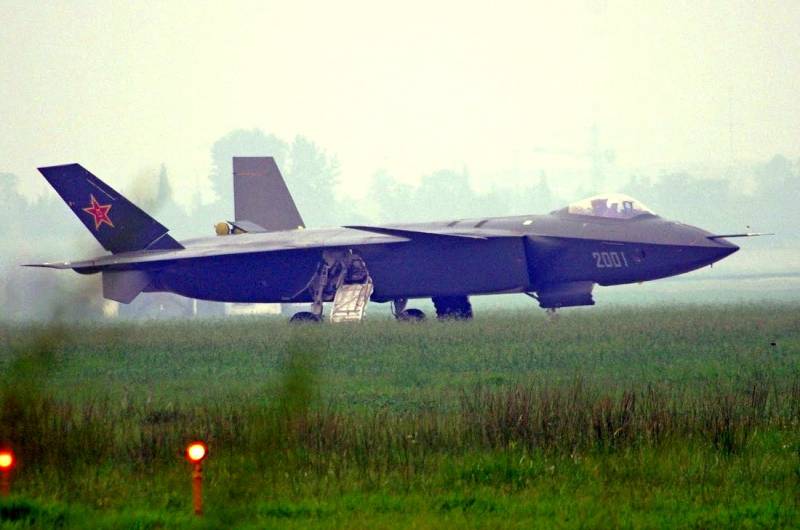 The biggest feature of the J-20 is the supersonic cruising speed that the F-22 cannot match.
A Chinese machine with a full combat load, according to data released by CCTV, at a combat cruising speed, flies 52 km per minute, which in terms means reaching Mach 2,5 speed. At the same time, the same indicator for the F-22 is only Mach 1,3, which indicates a twofold advantage. In this regard, the American product can actually be called a transonic aircraft, the newspaper writes.
This means that the J-20 is the only fully supersonic combat aircraft in the world.
- concludes Sohu.
The publication reports that it was possible to reach this peak due to the aerodynamic features of the machine design ("slim body") and the engine in 18 tons. The use of the "duck" scheme (horizontal tail is located in front of the main wing) and giving the tail mobility, in turn, provide high fighter maneuverability.
The design of the J-20 is extremely successful, which indicates that China in the development of combat aircraft is completely out of the situation, forcing them to pursue advanced foreign technologies
- concludes Sohu.