A Russian officer, who spent almost a month in captivity in Afghanistan, was released through a special operation. A well-known search engine engaged in identifying the remains of fallen Soviet soldiers on the territory of this troubled state was captured by the Taliban due to the betrayal of a local assistant.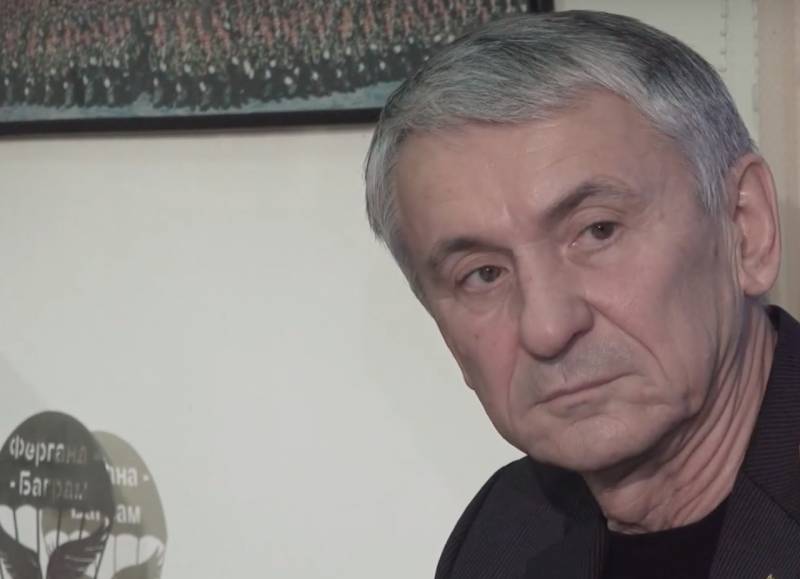 Alexander Lavrentiev, a retired colonel and member of the interdepartmental commission on prisoners of war, interned and missing, spent almost a month in captivity with the Taliban. On this, with reference to the officer himself,
сообщает
news agency RBC.
Lavrentiev said that the purpose of his trip to Kabul, and then to Herat, was to identify the bodies of Soviet fighters who went missing during the fulfillment of internationalist duty in Afghanistan and subsequently found.
Lavrentieva betrayed assistant
Expedition betrayed assistant: its members grabbed on the way from the airport. Herat is only partially controlled by the Afghan government, the rest of the province is the land of the Taliban.
It was the latter who seized Lavrentiev and his comrades. The invaders released one of the hostages, a translator, so that he would convey the ransom demands. In the Russian embassy about the incident became known on the third day.
Referring to the search engine itself, the news agency reports that Alexander was forced to walk on stones without shoes in order to reduce the likelihood of his escape: with injured legs, it would be much more difficult for him to do so. As a result, the captive's legs were so damaged that he could walk in sneakers with thick socks only a few weeks after his release. Twice the Taliban staged him a shot and injured his eye.
Despite the fact that Lavrentiev was released on April 22, information about this appeared only now.
Special operation helped save Russians
It was possible to achieve the release of the retired colonel thanks to the cooperation of the Foreign Ministry of Russia and the Main Department of National Security of Afghanistan (GUNB). According to the available information, instead of the monetary redemption, the GUNB captured several Taliban, for which they exchanged a Russian.
At the moment, the search engine comes to his senses, his wounds on his legs heal, a successful operation was performed on the injured eye.
According to the Committee on the Affairs of Soldiers-Internationalists at the Council of Heads of Government of the CIS, the 264 soldier of the Soviet army is missing in Afghanistan, only some of them are Russians.