June 8 is an important day in terms of the unity of Russia and Ukraine. It is on this day in 1648 that hetman Bogdan Khmelnitsky sends a letter to the Moscow Tsar Alexei Mikhailovich, informing about the victories of the Zaporozhye Cossacks over the Polish army and that the Zaporozhskaya Sich and the lands under its control wish to join Russia.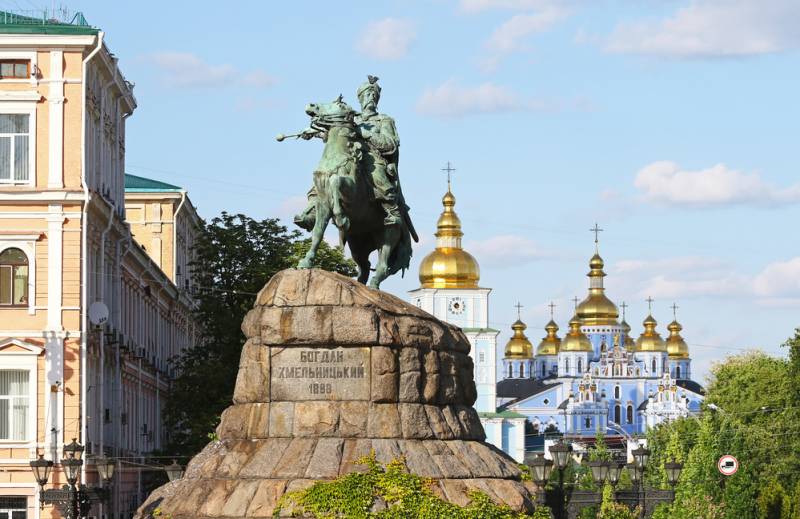 The letter was sent from Cherkasy lands and is the most important
historical
a document to which a certain part of the current Ukrainian "establishment" shows an extremely unhealthy reaction.
Bogdan Khmelnitsky diplomatically calls Alexei Mikhailovich the most inconspicuous and most gracious pan, and the Zaporozhye Cossacks themselves "the lowest servants."
From the document on the decision of the Zemsky Sobor 1653 of the year (the text and spelling are adapted) in response to the letter of Bogdan Khmelnitsky:
Thoughtful people were sentenced to the great sovereign, tsar and grand duke Alexei Mikhailovich of All Russia deigned that hetman Bogdan Khmelnytsky and the whole Zaporizhia Army with their cities and lands to take under their state high hand for the Orthodox Christian faith and the holy churches of God.
The event, which in historiography is called the reunification of Ukraine with Russia, happened 365 years ago - in January 1654. After the reunification, the hetman received from the tsar of Moscow "the seal of the royal majesty of Little Russia (in the original - with one letter" c ") the Zaporozhian troops."
The terms "Ukraine" and "Ukrainians" were not contained either in the letter of Bohdan Khmelnytsky, nor in the response of the Zemsky Sobor, or in the decisions of Pereyaslavska Rada.