There is no limit to the breadth of mental government of the Russian company Gazprom. True, the spiritual breadth is revealed at the moment when it comes for some reason, not about the domestic gas consumer in the Russian Federation, but about a foreign partner.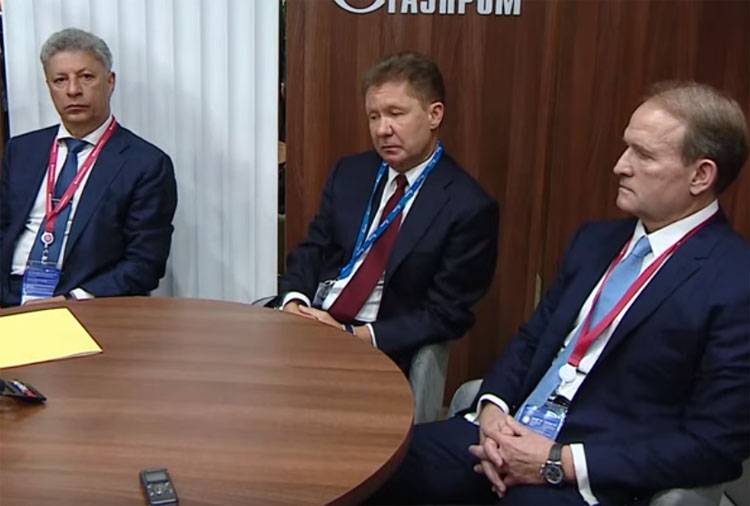 According to Alexey Miller, the company is ready to give Ukraine discounts on gas supplies from Russia. Miller, who held a regular meeting with Viktor Medvedchuk and Yuriy Boyko (both are from Ukraine), quotes
TASS
:
We are ready to begin negotiations on the preparation of an agreement on the supply of Russian gas, which would ensure the price level at 25% lower for the final consumer than it is at present.
A new meeting with Ukrainian politicians at Gazprom's Chairman Alexei Miller was held at the SPIEF (St. Petersburg International Economic Forum).
According to Alexey Miller, the conclusion of a contract with Ukraine for the supply of gas to this country is "more important than a transit contract."
Miller noted the "enthusiasm and perseverance" of representatives of the Ukrainian political opposition platform "For Life", headed by Yuriy Boyko.
At the same time, Miller did not specify on what grounds the company's management is actually going to give discounts to the Ukrainian side. Or is there some kind of reciprocal positive movement from that side - in the interests of the Russian population?