The so-called "moderate Syrian opposition" decided to go on the offensive in northwest Syria. There are reports that the militants have intensified in the province of Aleppo, carrying out shelling of the positions of the Syrian government army and its allies with the use of heavy weapons.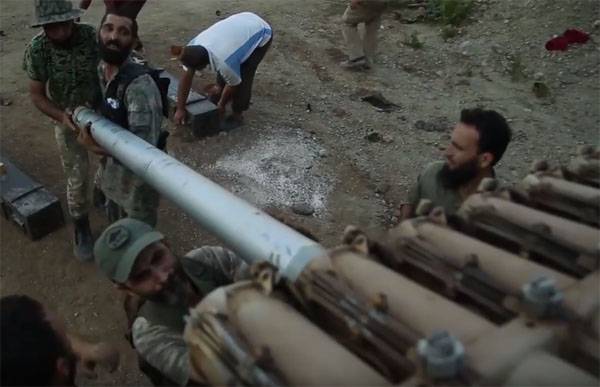 The main blow fell on the outskirts of the city of Tel Rifat, located in the area of ​​Azaz. In this area, the pro-Turkish armed forces, as well as the Kurdish militia units, which were fighting against each other, were the most active.
Now pro-Turkish militants used multiple rocket launchers against Syrian troops.
Turkish media claim that this was "a response to the strengthening of the positions of pro-Iranian forces in northwestern Syria."
Information Service "Anadolu" reports that the MLRS in the area of ​​Tel Rifata (Aleppo Province) was used by representatives of the so-called Syrian Free Army. These are the very troops that are armed and equipped by Turkish security forces. Control of their activities is also not without the participation of Ankara.
Recall that earlier the UN tried to promote a resolution on the difficult humanitarian situation in Idlib, ignoring the equally difficult situation in the zone of American "responsibility" in the SAR - in the Rukban camp.