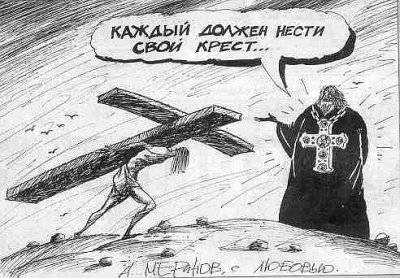 Dear readers! It is pleasant to observe that the ranks of patriots - either statesmen, or imperialists, or just normal people who have decided to become a political class - are slowly but surely replenished with new participants. This means that we are on the right track.
Meanwhile, as our development progresses, the dangers that can negate all our efforts are clearly manifested. The first step to overcoming them is awareness. I propose to discuss the most acute of them.
1. Snare trap
The Internet has given us a wonderful opportunity to come together, forming various groups united by various forms of a people-centered ideology. Inside these groups, we rule completely. Inside these groups, we feel protected, our ideas are the only true ones, and woe to our ideological opponent who accidentally came to visit us.
This situation gives some of us a dangerous illusion of mass. Closing in the framework of a cozy patriotic virtual world, we imagine that the same is happening around us, in the real world. Many of us are confident that the absolute majority of citizens of the country fully share our assessments of the past and our views on the future. Far from it.
We - participants in discussions about the benefits of the Motherland - have spent a lot of time arguing, analyzing, analyzing the most important topics. As a result, we have a more or less unanimous opinion on the main issues. However, the overwhelming majority of the country's citizens do not participate in active Internet life. They raise children, go to work, survive to the best of their abilities and skills. Not having the ability and, as a rule, the desire to independently understand the political subtleties, they are easily amenable to the manipulation of television, which is in the power of far from patriotic forces. And this television has deliberately lulled the political activity of citizens for decades (and continues to do so), so it is naive to expect that millions of strong ideological supporters surround us outside the Internet. At best, they have agreement with our main provisions (if asked): yes, the country must be whole and great; Yes, there should be a lot of us; yes, we need social justice; Yes, we must have our own plants. But if both boxes - television and computer - will be half a year old without any evidence that for these purposes we need a second privatization and confederalization, our "generally supporters" will agree with this. Just because authority is stronger than critical thinking, and media authority is stronger than tenfold.
The danger of the imaginary mass trap is that it endows us with a false illusion of power. This harmful illusion drastically reduces our effectiveness.
A sign of such a delusion is our sincere bewilderment about the decisions of the authorities, which, in our opinion, are "non-patriotic" and "anti-popular" (for example, joining the WTO, privatization, etc.). It should be noted that the government conducts such decisions precisely because we (the politicized part of the normal majority) do not yet represent the overwhelming majority on the ideological front. We are still small. Otherwise, such decisions could not be carried out because of a sharp rejection of society.
2. Impulsive trap
Our main advantage over ideological enemies is sincerity. We are truly worried about the fate of our Motherland and sincerely want to help her with our actions. However, this is one of our troubles - we take on too impulsively
news
.
I'll say on my own: having a habit of studying the event from many sources, comparing and analyzing, I grabbed my heart for a long time while reading a headline like "They sold everything again" or "Everything collapsed again".
So a loving mother worries about her son when he hears a complaint against him. But it is more correct to take the position of a thoughtful and laconic father. "Window broke? This we still understand, who actually broke and why it did. " Practice shows that the really sad news is not so much, if you understand them properly.
We, with our impulsiveness, play into the hands of the enemy, who rather rubs his palms, watching the waves diverge from the panic thrown by him. It is not a matter of falling into the trap of impulsiveness.
3. Trap of Agility
The more of us, the more opinions, and hence the differences. Different visions of cases in fundamental issues is rather a positive fact, since it stimulates us to develop a common point of view. But the differences in matters of small - this is a real contagion of patriotic discussions.
Here is one patriot wrote that the chicken was before the eggs, and the other cursed him and assured that first there was an egg, and only then a chicken. The first cursed him back and gave a link to Wikipedia, and the second said that it was not the source, and gave his link. Twenty debaters came running to the noise on each side, and a meaningless verbal battle ensued, which had absolutely nothing to do with the subject of cooking Caesar salad.
The seemingly innocuous trap of ill-minds takes energy from us, scares supporters and stops all work. Do not give in to it.
4. Waiting trap
Many of us used to expect something all the time. Someone is waiting for Putin to put things in order and make everyone well, someone that a new bright leader will emerge who will lead the patriotic masses behind him, someone that someone, but not he, will come up with how we would all do something to be good.
There are those who are waiting for another kind - basically, they are waiting for the end of the world. Someone started the third world war ("it is not far off"), someone collapsed the dollar ("no later than fall"), someone had a new wave of crisis ("destroyed everything cleaned up"), someone else urgent apocalypses.
All these expectations make us look like a man who stands on the platform and watches the tenth train in a row that leaves the horizon. No one will think of anything for us and will not do it. It doesn't matter whether tomorrow there will be a global apocalypse, or before our personal, no less irrevocable, happens.
We must stop falling into the trap of waiting, it makes us passive Internet grumblers. The answer to the question "what do they allow themselves ???" sounds very simple: what they allow you, name, dear "separate Internet user".

5. Confession trap
Often it is necessary to observe how two normal people meet and begin to beat each other in the face, figuring out whether Putin is good or bad. This is our big weakness. Respecting or denying individual personalities sometimes takes on religious qualities from us, and we ourselves again distract ourselves from the main point, plunging into the insignificant.
Who is better - Putin or neputin, and which of them loves the Motherland more - does not matter. The only important thing is who is taking the right steps at his post, and who is the wrong one. Otherwise, we distort our own vision of these personalities, endowing them with an excessive halo — whether holiness, curse.
This state of affairs crushes us into confessions and factions, transforming from a powerful, swift stream into thousands of streams with their backwaters and marshes. The only criterion for evaluating the current policy for us should be the degree of commitment to the interests of the state. And if at the same time he pursues a policy that is not welcomed in your confession, this does not mean that he is acting to the detriment of the country.
In other words, a representative of the patriotic "politicized norm" must by all means retain his warm heart, but at the same time preserve his cold head; I must soberly assess my strength and not be idle; should stop arguing over trifles and learn how to conduct balanced and substantive discussions. Then we will gain real power and will be able to influence the course of the country's political life. Otherwise, we will remain Internet grumblers.