Today came the sad
news
. The outstanding actress Elina Bystritskaya, a symbol of the era, a veteran of World War II, the inimitable Aksinya from the legendary Soviet film adaptation of The Quiet Don by Mikhail Sholokhov, died on the 92 year of life.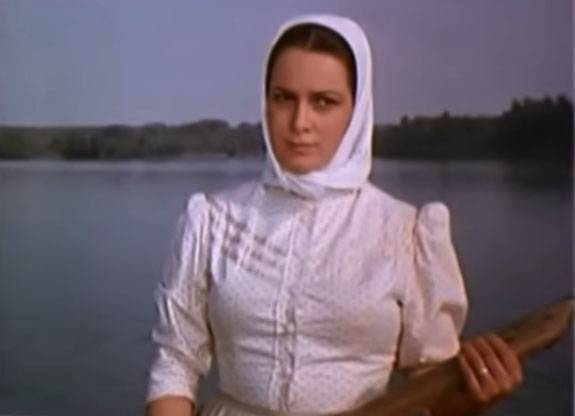 Elina Avraamovna was born in 1928 in Kiev in the family of a doctor. With 13 years worked as a nurse in a mobile military hospital in Donetsk (at the time - Stalin).
In 1953, Elina Bystritskaya graduated from the Kartya-Kary Kyiv Institute of Theater Arts (KITI). She served in the Russian Drama Theater in Vilnius, in the Moscow Theater named after Pushkin, in the Maly Theater, in the Theater named after Yermolova.
Even before the release on the screens of "The Quiet Don", she was recognized as the best actress of the USSR according to the readers of the magazine "Soviet Culture" (1955 year).
After Elina Bystritskaya played the role of Aksinya, truly impressive fame came to her. In her own words, hundreds of letters from grateful viewers came to her house, including letters from Don Cossacks, who called the Cossack image she created as a reference.
Elina Bystritskaya was the winner of numerous awards, winner of titles and awards. In May, 1978, she was awarded the title of People's Artist of the USSR. She had the Order of the Patriotic War, II degree, the Order of the Red Banner of Labor, the Order of the October Revolution, two orders, the Badge of Honor, the Order of Merit for the Fatherland and many others.
Elina Bystritskaya will be buried in the Novodevichy cemetery of Moscow.