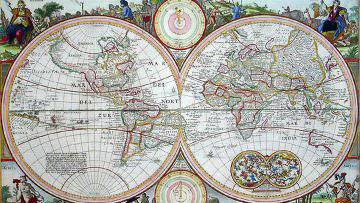 There is much talk about the collapse of the Westphalian system of sovereign nation-states. This system recognized the inviolability of borders, and it was based on the thesis that what states do within their borders does not concern anyone else. Today it is claimed that this
historical
the system was destroyed as a result of Western interventions: first to overthrow Slobodan Milosevic and create Bosnia, then Kosovo, then to displace Saddam Hussein, and after less than 10 years, Muammar Gaddafi. According to some experts, the creation of new states and mini-states, whether the Caucasus or South Sudan, contributed to such destabilization. But according to neo-conservative and liberal interventionists, there is nothing wrong with these events.
However, as in many other situations, in reality everything is not so simple. Firstly, regime change was unlikely to start with Milosevic or Saddam. What was the fall of two Napoleons - in 1815 and 1870 - if not by changing regimes? Two world wars also caused a change of regimes and the creation of new states. On the other hand, one less noticeable event should be noted, which returns us to the era when the Westphalian peace treaty came into force in 1648. We are talking about the growing triumphalism of a number of empires that fell in their time. In East Asia, China is increasingly demonstrating its political, economic, and military muscles as the dominant power, before which others must bow down obsequiously. In the Middle East and Central Asia, Turkey uses its newfound economic and political power to spread influence over the many countries that were once part of the Ottoman Empire. And Moscow uses the power and influence that energy resources give it, and it pursues the policy of tsarism in Europe and in regions adjacent to Russia from the former Russian Empire. We should not forget about the influence of India in South Asia. In the region where the Mughals once ruled, its economy overshadows its neighbors. It should be remembered about the imperial mantle, which Brazil inherited from Portugal, taking advantage of its growing economic power.
The imperial legacy of these states gives them an incentive to enhance their own value not only in their own regions, but also on the world stage. During visits to these countries and meetings with representatives of their elites, the feeling that they are returning to their traditional role of leading powers is becoming increasingly stronger. The dynamism that has not been able to extinguish even the current economic downturn has forced these countries to join forces in order to gain more weight in the G-20, the United Nations and other international institutions. It also led to a significant expansion of cooperation between them. Naturally, there is rivalry and friction between these five countries. Turkey and Russia are fighting for influence in Central Asia and the Caucasus. Russia is still afraid of Chinese encroachment on Siberia. India and China with distrust watch each other across a common border, fight for influence in Myanmar and maintain conflicting relations with Pakistan. And Brazil and China are competing for influence in Africa.
And everyone believes that the United States, and even more so Europe, should no longer monopolize the decision-making process, pushing the international community aside. They reject the order that prevailed after the Second World War, calling it obsolete, and do not automatically accept American leadership on any issues. It should be noted that out of this five, only Turkey sent its troops to the international coalition in Afghanistan, and that none of these countries agreed to send their troops to Iraq. In addition, Turkey was the only country of the five that agreed to somehow participate in the Libyan operation, and its main contribution, made without any enthusiasm, was that it did not stop other NATO countries from conducting an offensive against Gaddafi. no symptoms or signals indicating that the imperial spirit and accompanying claims to special rights are weakening in these five countries. On the contrary, every year it only intensifies. Washington politicians and statesmen currently obsessed with another heir to the empire - Iran, must understand and acknowledge that these states have more than impressive economic growth, military expansion, and political influence. Americans are well known for their lack of sensitivity to history. But they will need all the receptivity that they are able to accumulate in order to successfully deal with those states whose claims for a more significant role in the world are due not only to current successes, but also to their former glory.