A photo of a new modification of the Russian appeared on the web
tank
T-80BVM, reports
Rossiyskaya Gazeta
.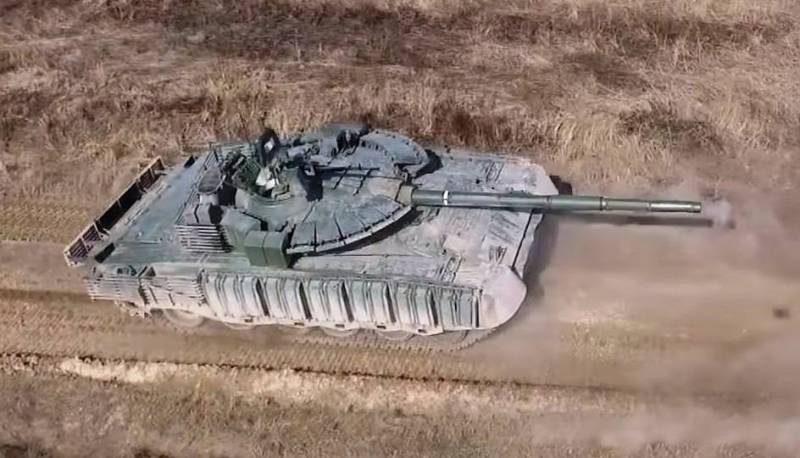 In addition to the "Relic" dynamic protection located on the tower, the tank is equipped with a new set of dynamic protection in hinged containers along the sides of the hull.
Until now, such a "bag" defense, which is the fruit of Syrian experience, has been used only on modernized T-72B3 tanks of the 2016 model of the year, but now it seems that it is being massively distributed to all tanks of the Russian Armed Forces.
T-80BVM - the latest modernization of the machine. Improvements include, but not limited to, the installation of the Sosna-U multi-channel sight (which, among other things, is capable of controlling a missile fired from the barrel) and the development of an automatic loading system for armor-piercing projectiles of increased power. In addition, the tank is equipped with an improved engine, updated weapons stabilizer, communications equipment and tracks. The tower is covered by the Relikt dynamic protection, the body is covered by anti-cumulative screens. In the future it is planned to establish KAZ Arena.
Recall that in August of the 2017 of the year, Uralvagonzavod received an order from the Ministry of Defense for the modernization of the 62 T-80B tanks to the T-80BVM level. According to the contract, the supply of finished products was distributed equally for two years - by 31 unit in 2018 and 2019 years.