The upgraded heavy helicopter Mi-26Т2В, developed in the interests of the Russian Ministry of Defense, in the second quarter of this year will be released to state tests. This was announced by Andrei Boginsky, Director General of the Russian Helicopters holding company (part of Rostec).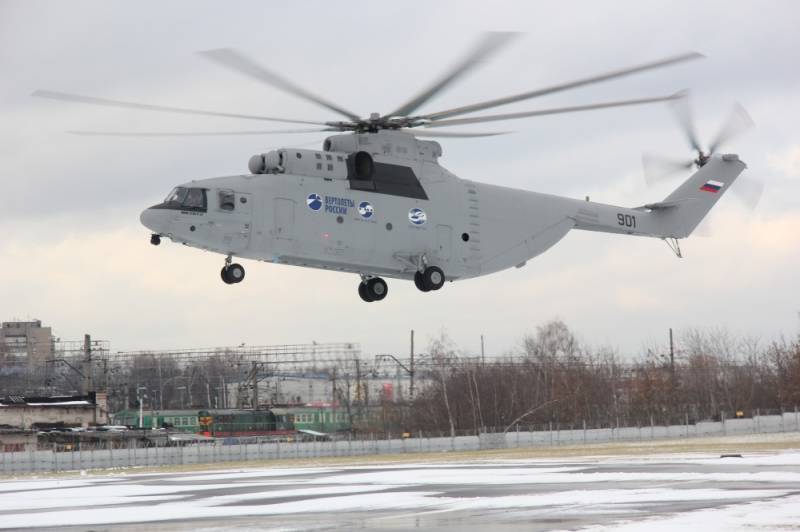 In the second quarter we plan to transfer the car to state tests.
- said Boginsky.
The program of state joint tests is developed jointly by the holding and the Ministry of Defense.
As previously reported, the first flight of the upgraded Mi-26Т2В helicopter took place in August 2018, and the preliminary tests, which confirmed the characteristics embedded in the car, were completed in January of this year. Serial shipments to the military are scheduled to begin this year.
The new Mi-26Т2В helicopter differs from the basic Mi-26 model by the presence of an integrated on-board radio-electronic equipment complex, which is able to automatically perform en-route flight, exit to a predetermined point, landing approach, as well as preparatory maneuvering and return to the main or alternate aerodromes. In addition, the helicopter is equipped with a digital aerobatic complex, an onboard defense complex "Vitebsk".
With a maximum take-off weight of up to 56 and a helicopter, the helicopter can lift into the air 20 and cargo, both inside the cabin and on the external sling.