Germany, following the United States, may purchase Israeli active defense complexes (KAZ) for its
tanks
. The German company Krauss-Maffei Wegmenn announced joint tests with Rafael Advanced Defense Systems of the Trophy system ("Meil ruach" - "windbreaker") on the Leopard 2 tank, reports
"Warspot"
with a link to the portal jpost.com.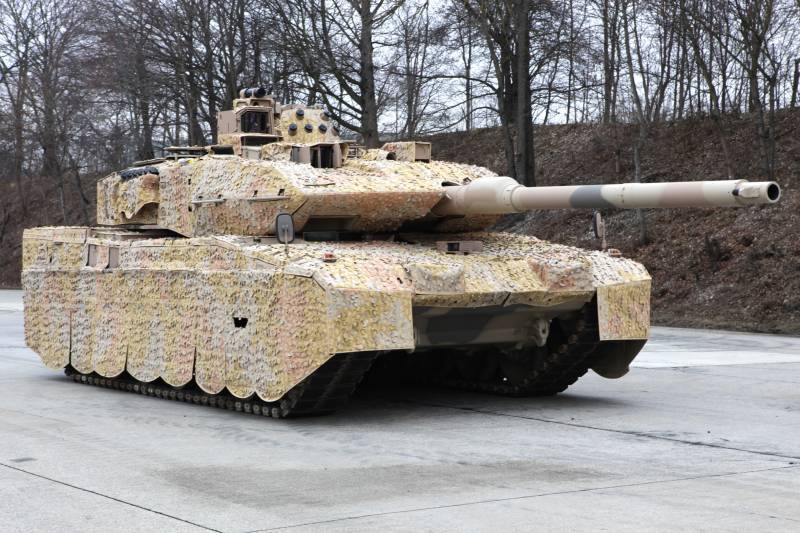 According to the publication, tests of the KAZ Trophy on the Leopard 2 tanks will take place in several stages, starting this year. The first 17 tanks with an already integrated Israeli defense system are planned to be received before the 2021 year, and from the 2023 year the Bundeswehr plans to receive the first tank unit for use in the NATO Joint Task Force. Further plans are not reported yet. According to known data, now in the Bundeswehr serves 155 tanks Leopard 2A6, 50 machines modification "2A6M" and 20 Leopard 2A7. 176 combat vehicles are distributed between four tank battalions. The rest of the technique performs the functions of training and is located in the appropriate connections.
It is possible that the use of KAZ Trophy on German tanks will be carried out during the modernization of Leopard 2 to the level of Leopard 2A7V, which is being conducted by Krauss-Maffei Wegmann on the order of the German Defense Ministry.
Earlier it was reported that the US Department of Defense chose the Israeli active defense system for installation on the M1A2 SEPv2 Abrams tanks of ground forces and the Marine Corps.
The Trophy Active Protection Complex ("Meil Ruach") was developed and produced by the Israeli company Rafael with the participation of the IAI Elta. Designed to detect and destroy missiles and projectiles RPGs and anti-tank missiles fired at the tank.