The Verkhovna Rada of Ukraine pointed to an unprecedented rate of migration. According to the people's deputy Evgeny Rybchinsky, who is deputy chairman of the parliamentary organization committee for veterans and combatants, in Ukraine today no one is involved in the economy, which leads to a massive departure of people from the country.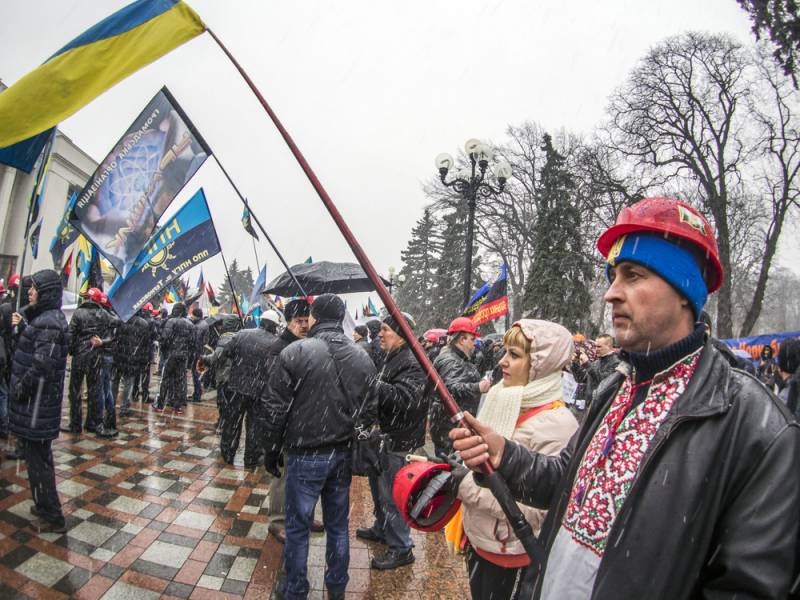 The deputy drew attention to the fact that Ukraine loses every day both workers and skilled professionals in various fields.
Rybchinsky:
They do not think (what will be) tomorrow, the day after tomorrow or in 10-20 years. We will find ourselves in a situation where we will have no one to replace even the plumbing.
According to the deputy of the Verkhovna Rada, the outflow of the population from the country leads to huge problems in the scientific and technical spheres. Tens of thousands of engineers, scientists, designers, experts in the field of economics, etc. left Ukraine. At the same time, the overwhelming majority of Ukrainian citizens choose Poland and Russia to work. In our country alone, more than 2,8 million Ukrainians are employed in labor relations, and this is only according to official statistics.
The departure from the territory of Ukraine of men also leads to well-known problems of a mobilization nature. In a number of regions, during the martial law of Poroshenko, a mobilization and accounting campaign showed that "no more than 20% of reservists are in place".