Как
сообщает
news
the Afrikan Stand portal, during a press conference AFRICOM (US Command in Africa) held last week, the US military announced another operation against militants of the Al-Shabab terrorist group.
At the same time, it was stated that the US forces had traditionally not been involved in the operation, and with the help of the UAV, an air strike was launched against the camp of radical jihadists in the vicinity of Yaaq Braave.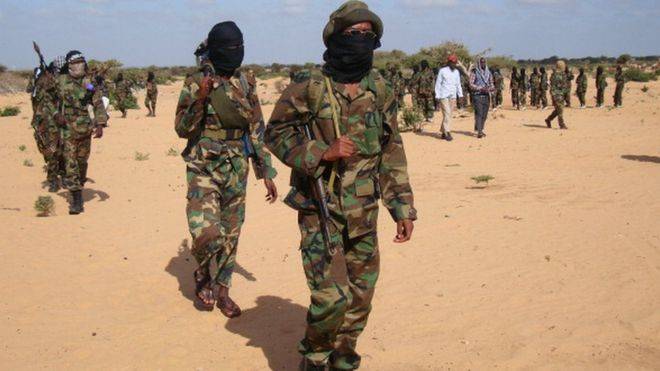 Jihadist group Al-Shabab in Somalia
According to aerial surveys, the intelligence jeep and the camp of the jihadist sabotage group, which was created as a springboard in the above region, were destroyed. As a result of the airstrike, at least 6 militants were destroyed, it is officially reported that civilians were not injured.
According to the information provided, the US Army (along with the forces of the Government of Somalia and other countries of the African Union) has increased in recent months the number of air and ground operations against jihadists in Somalia and other countries of the Horn of Africa.
According to some estimates, the American forces in the region are also gradually increasing in number, and, as expected, part of the units that the Pentagon plans to withdraw from Eastern Syria according to a recently adopted decision of the US President will be transferred to Somalia.