The first president of Ukraine once again answered questions from representatives of the Ukrainian press. This time in a big interview for publication.
Facty.ua
Kravchuk on the day of his 85 anniversary (10 was born on January 1934 of the year) expressed his views on a wide range of issues, including the issue of the Crimean Peninsula.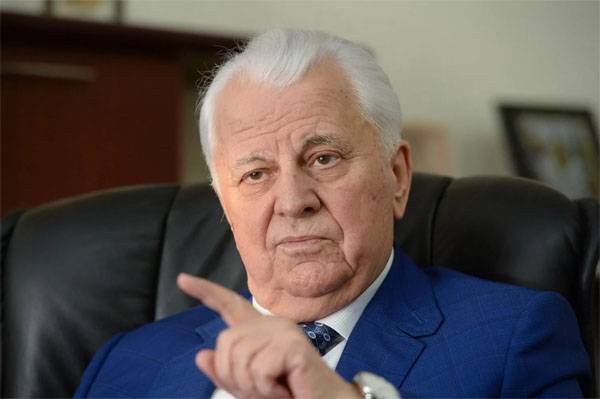 Kravchuk, while remaining in the trend of the Maidan policy, again stated that Russia "annexed" Crimea in the 2014 year, and added that the Russian Federation "cannot cope with it ever since." About how Ukraine "coped" with the Crimea, the first president of the Square did not report.
According to Kravchuk, Russia will "return" Donbass to Ukraine, since "it does not need it". At the same time, the first president of Ukraine said that he did not need to talk about a third world war because of the Crimea and Donbas. Kravchuk added that these issues (Crimea and Donbass) can no longer be considered together. Thus, Kravchuk makes it clear that for Ukraine the Crimean issue is actually closed.
Kravchuk also explained why Putin "did not occupy (the interpretation of Kravchuk himself, the comment" VO ") all of Ukraine", although "he had such an opportunity and there is."
Kravchuk:
After all, then it will be necessary to force the Ukrainian people to live as Putin wants. That is, to transfer here the organs of compulsion, to spend a huge part of their budget in order to keep Ukraine in obedience. We will fight to the last. I think that Putin understands this.
The fact that in Ukraine in recent years they have been fighting "to the last" primarily among themselves, but at the same time this "battle" is called a war with Russia, Mr. Kravchuk did not mention.
During the interview, Kravchuk was asked what he considers his main achievement. According to Kravchuk, his main achievement is "the independence of Ukraine". Apparently, that "independence" is when a country lives from one IMF and EU credit tranche to another, transferring its resources to the use of foreign beneficiaries.