The Ukrainian ambassador to the North Atlantic military bloc, Vadim Pristayko, on the air of one of the Ukrainian TV channels, spoke about his thoughts on when the country could be accepted into NATO.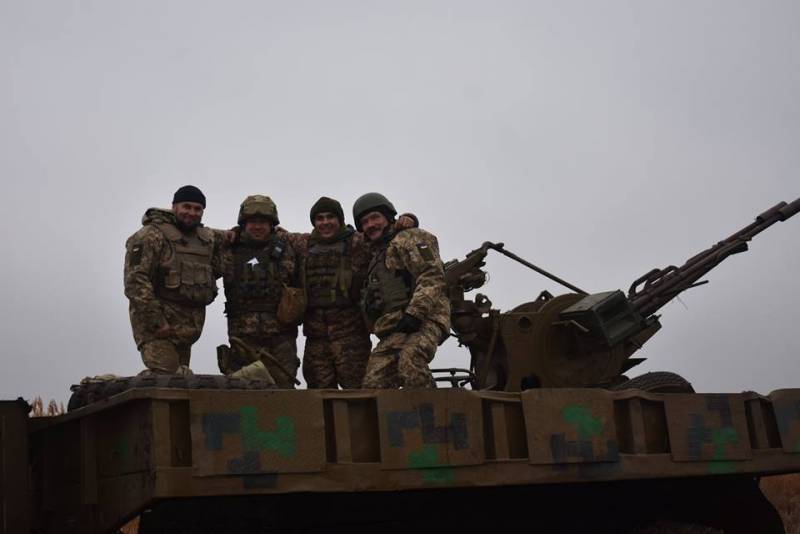 Pristaiko said that he was definitely aware of the impossibility of becoming an 30 member of the North Atlantic Alliance, since this sequence number is, in fact, "booked" outside of Macedonia.
Recall that at the moment most of the Macedonians are opposed to joining NATO, but when was the last time it prevented NATO functionaries from drawing the country of interest into the military bloc? .. The only thing that hinders in the case of Macedonia is the position of another NATO member, Greece. In Athens, they say they will not support the adoption of Macedonia until the country changes its name.
Pristayko said that Ukraine could become an "31 or 32 member of NATO."
From the statement of the Ukrainian ambassador:
If we work, we can easily become an 31 or 32 member of NATO. The Alliance is considering three more countries besides Macedonia. Among them are Bosnia and Herzegovina, Georgia and Ukraine as those countries that are ready and prepared to become members of NATO.
It should be recalled that in March last year, Ukraine was informed that they recognize her status as a "graduate student country", which speaks of "the possibility of NATO joining in the future."
Meanwhile, in NATO itself, the "positive" Pristayko does not share the fact that Ukraine will become the 31 or 32 member. Accepting Ukraine in its current form means automatically recognizing that neither the Crimea nor the Donbass belong to it. And the very adoption of Ukraine, with its enormous problems in all areas - from politics to the economy - is clearly not in the interests of NATO functionaries today. Keeping a carrot in the face of constant promises is another thing.
In the meantime, Pristayko told about the plans of NATO to introduce another ship into the Black Sea.