In the near future, all the temples located on the territory of Russia will receive the category of anti-terrorism protection, and the degree of security in them will be periodically checked by experts, reports
Interfax
with reference to the FSB.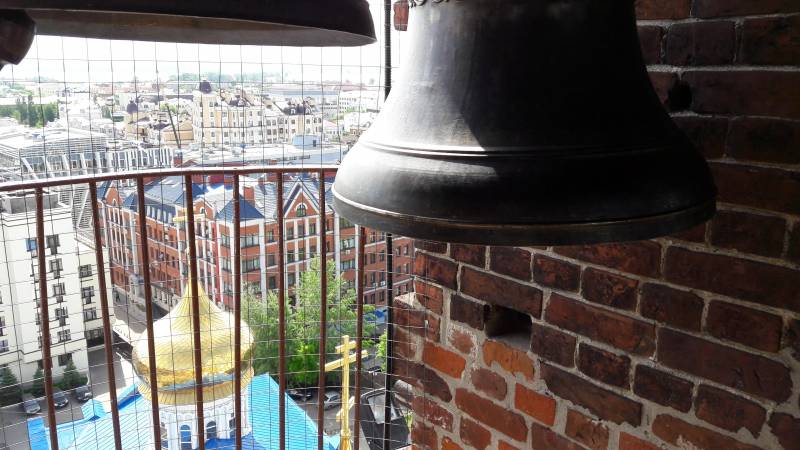 The Federal Security Service of Russia on the portal of draft legal acts has posted a draft government decree on the approval of requirements for the antiterrorist protection of objects of religious organizations and the form of their security passport.
The document proposes each temple to assign one of the 3-x categories of security. This should be addressed by the regional commissions, which will include representatives of the Ministry of Internal Affairs, the Ministry of Emergency Situations, the FSB, the Rosguard and local authorities. The commission will be headed by the abbot of the temple.
Commission members will be required to examine data on the area of ​​the building, its design characteristics, the maximum number of parishioners and the operating schedule. Also, experts must determine the potentially dangerous areas, the degree of threat of terrorist attack and possible damage.
After analyzing the information, the object of a religious organization is assigned a category: first, if the permissible number of terrorists affected by the attack exceeds 1 thousand, and material damage is more than 50 million rubles; second, if the figures are, respectively, up to 1, thousand people and less than 50 million rubles; the third - the number of victims will not exceed 200 people, and the damage - one million rubles.
At the same time, regardless of the category, all churches should be equipped with a warning system and evacuation management, a reliable lighting system, including a courtyard (adjacent) territory. Alarm buttons, video surveillance, anti-ram devices, etc. can also be installed.
According to the draft decree, with employees of temples at least once a year, actions will be practiced when suspicious persons and objects are detected. In addition, scheduled checks of the anti-terrorism protection of buildings are provided.