Tokyo still claims to the four islands of the South Kuriles, but is not going to evict Russian citizens from there, reports
RIA News
Statement by Prime Minister of Japan Shinzo Abe.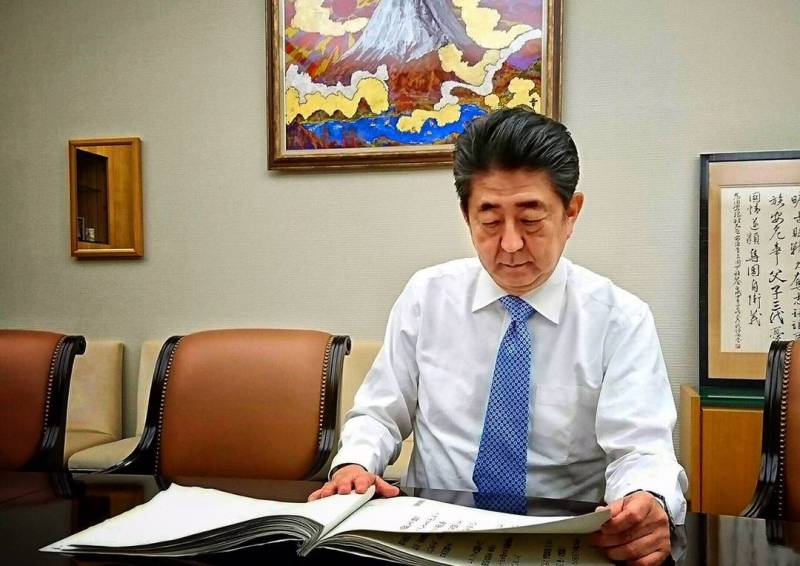 The topic of how to solve the issue with the current residents of the islands, if they will be returned to the jurisdiction of Tokyo, was raised in an interview with Japanese journalists.
The population of the Northern Territories (as the Japanese call the southern islands of the Kuril ridge) are citizens of Russia. However, our position in the negotiations is not that, they say, "you please leave there",
said abe.
According to him, the transfer of the islands of Japan should occur with the consent of local residents. At the same time, the prime minister noted that the Russians and the Japanese could well live and work together.
The statement of the Japanese Prime Minister was commented by a member of the Federation Council, Franz Klintsevich. He advised him to refrain from such forecasts, especially since "the transfer of the so-called Northern Territories to Japan is out of the question."
And it's not just that American missile defense can appear on the islands. The question is much more fundamental: it is about the inviolability of the Russian borders and the security of Russia in the widest sense,
declared Klintsevich.
In January (tentatively 21 numbers) Abe is going to visit Moscow again, where negotiations on the conclusion of a peace treaty should continue. The previous meeting of the leaders of the two countries took place on December 14. Following its results, Abe said that the parties agreed to speed up the negotiation process, based on the Soviet-Japanese declaration of the year 1956.
This document expressed the parties' intention to sign a peace treaty, after which the Soviet Union would transfer Shikotan and Habomai to Japan. The declaration was ratified by the parliaments of both countries. However, later, Tokyo refused to implement it, setting forth the conditions for the return of four islands at once (Shikotan, Habomai, Kunashir and Iturup). Moreover, their transfer, according to the demand of the Japanese side, should foreshadow the conclusion of a peace treaty, and not vice versa, as was indicated in the declaration.