CNN TV channel publishes material about the death of a US marine in Washington. The report of the journalists said that the US Navy Marine was shot during the performance of official duties. The authorities did not disclose the name of the deceased fighter and the details of the shooting in Washington.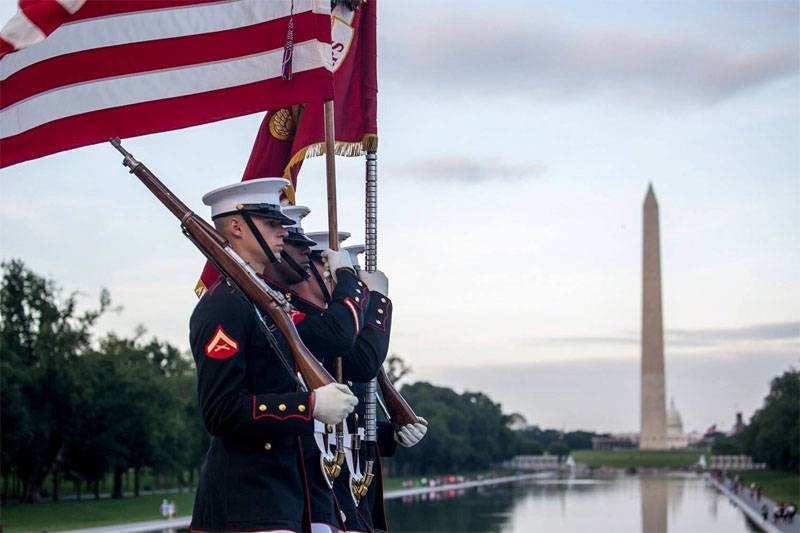 It is noted that a soldier of the American Army was shot dead in the area of ​​the oldest US military barracks to date. The building was built at the beginning of the XIX century. Marines who are stationed in this barracks are most often involved in ceremonies that are held with the participation of the authorities of the United States of America. In particular, the marines of this part were involved in the inauguration ceremony of the US President.
Also, the US Marines from the so-called "Jefferson Barracks" are involved in providing security in government quarters of the US capital.
The press service of the Marine Corps says that the death of the American soldier does not bear any threats to the security of Washington and the authorities.
The police department of the American capital said that a criminal case had been opened into the murder of a serviceman, but no charges have been brought so far. Meanwhile, statements about a possible suicide act appeared in the American blogosphere in one of the elite units of the US Marine Corps.