The commander of the Ukrainian Naval forces Igor Voronchenko said that appeared in the Sea of ​​Azov
flotilla
high-speed boats belonging to the self-proclaimed Donetsk People's Republic. The flotilla is based near the city of Novoazovsk, said in an interview with the German edition
Deutsche Welle
commander of naval forces.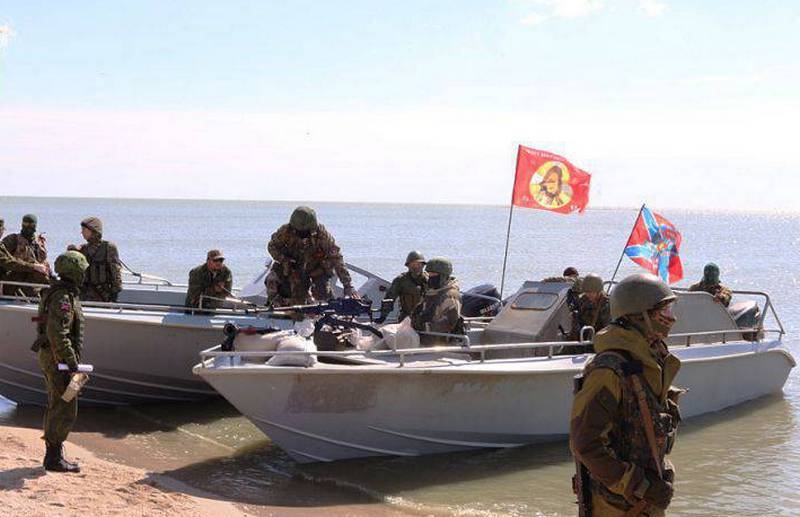 According to Voronchenko, the DPR militia created the Azov flotilla, which includes speedboats 20-25. In addition, the 9 th Marine Assault Regiment of the DPR is also located there. During the entire existence of the "mythical" flotilla of the DPR, there were no direct clashes of the Ukrainian Navy with it, he added.
I did not forget the Ukrainian commander-in-chief of the Ukrainian Navy in his interview with the German edition to remind of the "great friends of Ukraine" - the United States. According to Voronchenko, Russia is "in panic afraid" of the American destroyer entering the Sea of ​​Azov, because the only destroyer carries on board the "combat missile potential of the entire Black Sea Fleet of Russia".
The creation of the Azov flotilla in the DPR, consisting of several boats, became known in the spring of 2015. The Typhoon special forces were armed with several fishing boats and boats, mostly armed with heavy machine guns and automatic grenade launchers. The unit performs the task of preventing the capture of militia positions from the Azov Sea.