According to the forecast provided by the Ministry of Labor and Social Protection of the Russian Federation, more than 230 thousands of Russian citizens can become unemployed by March 12 March 2019. This was reported today in the newspaper.
"News"
with reference to the analytical note departments.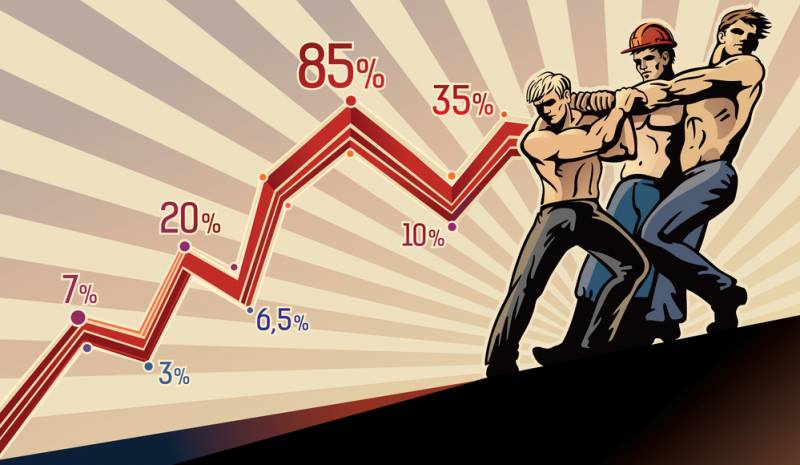 According to the publication, the ministry's forecast is based on a survey of 46 of thousands of organizations with a total number of employees of 12 million people and covers a period of three months - from December 12 of the current year's 2018 to March 12 of the year.
The Ministry of Labor explains that the risk of dismissal means not only the termination by the employer of an employment contract with an employee, but also his transfer to part-time work.
According to the Ministry of Labor, employees working in the banking and financial sector found themselves in the so-called risk zone. The number of citizens who may lose their jobs in this area is 30,5 thousand Russians. In the transportation industry, losses can amount to 27,7 thousands of workers. A large number of layoffs are also expected in the area engaged in the production of computing equipment and electrical equipment - 16,6 thousand people. What caused these possible reductions, not reported.
As noted in the analytical note, the total number of unemployed Russians for this period will be 230,8 thousand people, most of whom live in cities such as Moscow and St. Petersburg.
Comparisons with the number of layoffs for the last year (for the same period) are not given.
During the press conference, the Russian president noted that unemployment in Russia had reached a record low.