Turkish-made lightweight armored car "Cobra" was defenseless in front of an improvised explosive device (IED), laid by terrorists in the African country of Burkina Faso, writes
Rossiyskaya Gazeta
.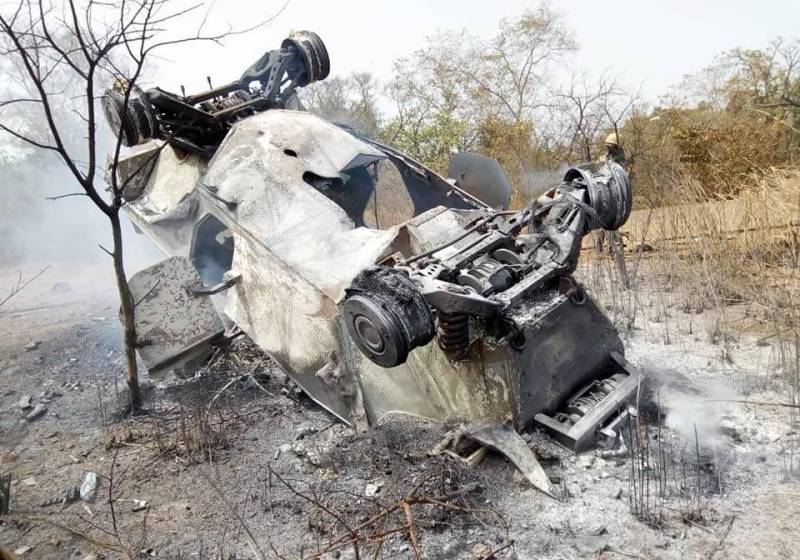 An explosion of a homemade bomb planted directly into the roadway, threw the vehicle of the national army up and overturned on the roof. After which the vehicle caught fire.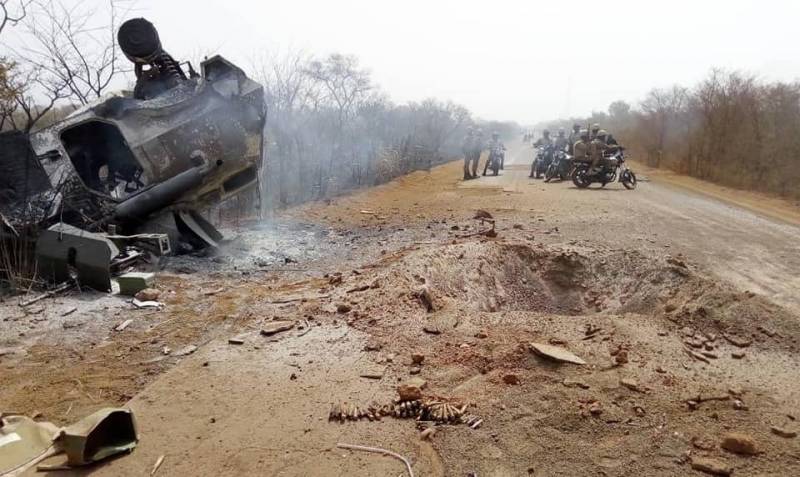 Car damage was fatal. The photo shows that an impressive hole was punched in the bottom of the Cobra.
It is reported that three of the seven soldiers inside were killed, the other four were seriously injured.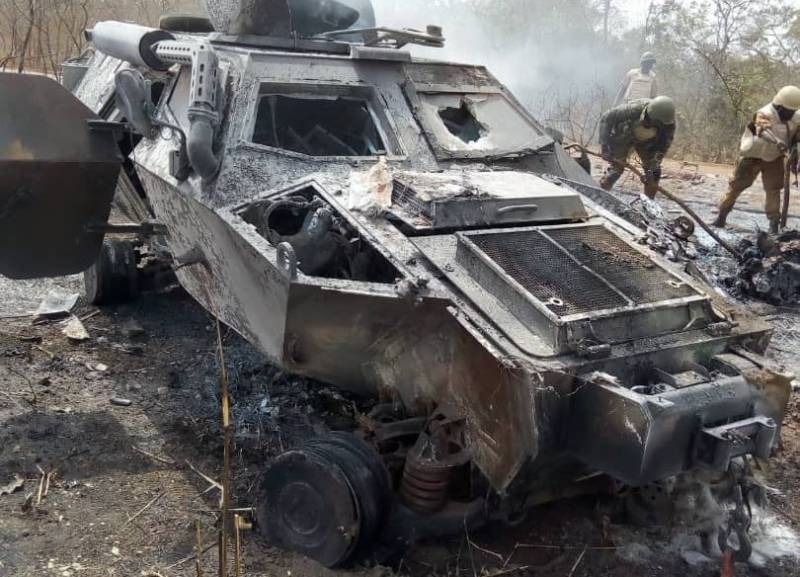 These armored cars are not the first time showing the depressing results of their participation in military conflicts. Earlier, during the short-term war in August 2008, the Georgian army lost two cars of this model.
Turkish units that used these armored cars also suffered losses. For example, in the summer of 2016, five Turkish soldiers who participated in an operation against the PKK died as a result of an IED exploded.
Armored car "Cobra" with wheel formula 4х4 created in 1997 year. Its mass exceeds 6 tons. Installed engine power - 190 hp, speed - up to 115 km / h. Reservations - bulletproof. Inside, space is provided for 9 military personnel.
According to Russian experts, today this armored car can be considered obsolete - its design does not have reserves for modernization.