The presidents of Russia and Belarus, Vladimir Putin and Alexander Lukashenko, held talks in the Kremlin that lasted around 4 hours, reports
RIA News
.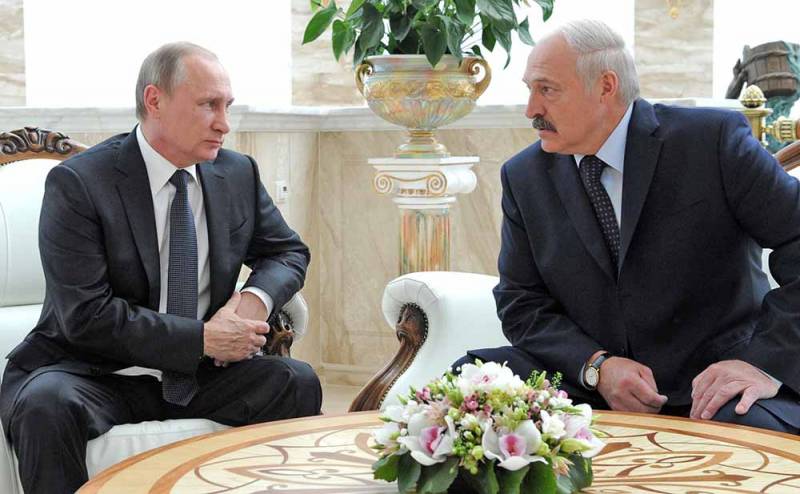 As the Minister of Finance of the Russian Federation Anton Siluanov said, the meeting discussed the changes that will occur in Russian tax legislation, and joint plans to change taxation.
Including discussed issues of joint action in the field of pricing for gas and other energy resources. The leaders of the countries agreed on a rapprochement of positions in all discussed areas.
According to the minister, a working group will be created at the government level to find solutions, which will prepare proposals for the further integration of the two countries.
The presidents also discussed gas prices. Lukashenko was unable to obtain a revision of the cost of fossil fuels to be supplied in 2019.
On the issue of gas pricing, the parties should decide on the next period and, starting from 2020, develop proposals for pricing this type of fuel,
said Siluanov.
The leaders of the countries have agreed on another meeting, which is to be held before the New Year. It is planned to take decisions on issues that are "not urgent."
As the Belarusian television explained, this is connected, first of all, with the fact that Vladimir Putin wants to sort out the problems in more detail in order to find the right solution.
Recall, on the eve of the meeting, Belarusian Deputy Prime Minister Igor Lyashenko said that Minsk had hoped to get compensation from Moscow because of the implementation of a tax maneuver of about $ 310 in 2019, with oil prices of $ 60 per barrel. However, the Russian side refused to discuss this issue and did not offer any alternatives in return.