In Ukraine, experts sharply criticized the statements of Petro Poroshenko about the fact that the new loan from the IMF is "a big victory for the Ukrainian economy." One of the toughest critics was the head of the KEU (Committee of Economists of Ukraine) Andrei Novak, who said that the President's triumphant reports cause at least bewilderment to all those who understand the economy in the least.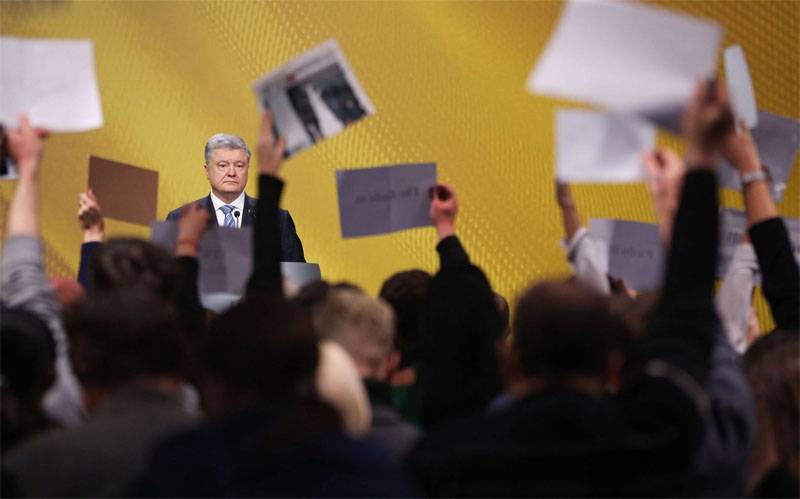 Andrei Novak in an interview with the publication
"Gordon"
:
Borrowing money and giving it as a victory is evidence of the country's lowest level of economic policy. A tranche does not mean some kind of well-being or economic development - it's just another loan.
Novak says openly that the IMF's decision to extend the loan is political.
According to the head of the Committee of Economists of Ukraine, the IMF deliberately broke a loan of 3,9 billion into three tranches. The first tranche will go as support Poroshenko - will be allocated to December 25. The second will be transferred in May 2019 of the year - according to the results of the presidential election. The third - in November - after summing up the elections to the Verkhovna Rada. The Ukrainian economist notes that the second and third tranches will be addressed to the "new authorities of Ukraine" - those in which the IMF will ultimately ask for the implementation of the required reforms.
Novak:
New conditions The Fund will put forward a new government.
Recall that among the IMF requirements for Ukraine is to bring energy tariffs for consumers to the European level. And in November, Ukraine has already surpassed this level, acquiring "reverse" gas from Poland, Hungary and Slovakia at a price that has become an absolute record - 339 dollars per thousand cubic meters. The IMF are satisfied.