On Friday, the absolute world boxing champion Alexander Usik received from the hands of the Metropolitan of the Ukrainian Orthodox Church of the Moscow Patriarchate Onuphrius the Order of the Reverend Ilya of Murom 1 degree, reports
press office
UOC.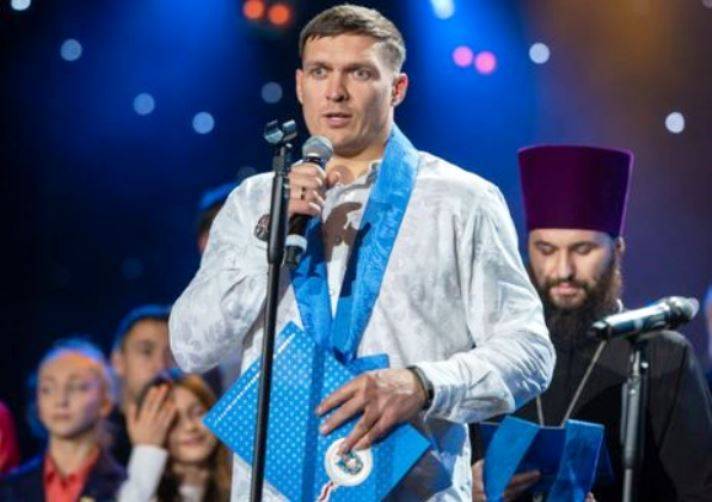 The order was presented to the boxer at the Sixth Award Ceremony "Children of Ukraine - the Future of the Nation" for his great contribution to the development of the movement. During the event, he commented on aggressive statements addressed to himself by the radicals after he announced his intention to defend the Kiev-Pechersk Lavra.
You know that I have a lot of like-minded people ... Why, some radical people, have to go somewhere and take something? Where will the police be at this time? Where is the law? Which side will it be on?
said Usyk.
At the same time, he confirmed that he would certainly be "on the side of his home, of his faith."
In his speech to teenagers, Usyk also noted that talent is a big word. First of all, you need to work: one percent of talent and 99 percent is hard work. This applies to any activity that the person has chosen for himself.
Work and work ... and pray. And then everything will turn out
added on.
Receiving an order from the hands of the metropolitan, Usyk urged those present to "love each other, forgive and respect."
Recall, on Thursday, the boxer said that he would side with the monks if the schismatics "go to capture the Lavra." These words have caused a storm of indignation in social networks by the Ukrainian radicals. A wave of harsh criticism and threats struck Usik.