The command of the airborne assault troops of the Armed Forces of Ukraine after a few days after the appearance on the page of President Poroshenko of a photo with a paratrooper, on the form of which was Nazi symbols, decided to submit an "explanation". It was clear for a long time how it is possible to explain the use of symbols of the division "Dead Head" by the Ukrainian soldier of the United Military School in general.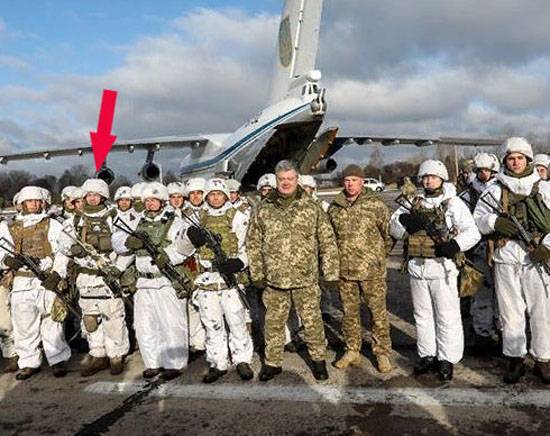 As a result, everything is presented in the form of an explanation of the paratrooper himself, who allegedly "did not know" what he was using on his uniform.
From the statement of the Ukrainian soldier:
Dear compatriots and battle brothers! I want to apologize for my use of a chevron, similar to those used by the Nazi units. I want to emphasize that I used it out of ignorance, thinking that this is a pirate flag, one of the varieties. I admit my mistake and am ready to bear responsibility for it.
In the command of DSB, this was presented as an exhaustive explanation of the incident. But now it turns out that modern Ukrainian paratrooper is free to use any symbolism, turning military uniforms into a non-standard set of insignia and stripes. Moreover, for a modern Ukrainian paratrooper, the use of the pirate flag, as he himself claims, does not look unacceptable. He identifies himself not with the Nazis, so with the pirates ... Well, an entertaining fact that tells a lot about those whom the Ukrainian authorities send to fight against their own compatriots in the Donbass after receiving instructions from American and Canadian officers.