The lower house of the US Congress unanimously adopted a resolution on countering the Nord Stream-2 project, reports
RIA News
.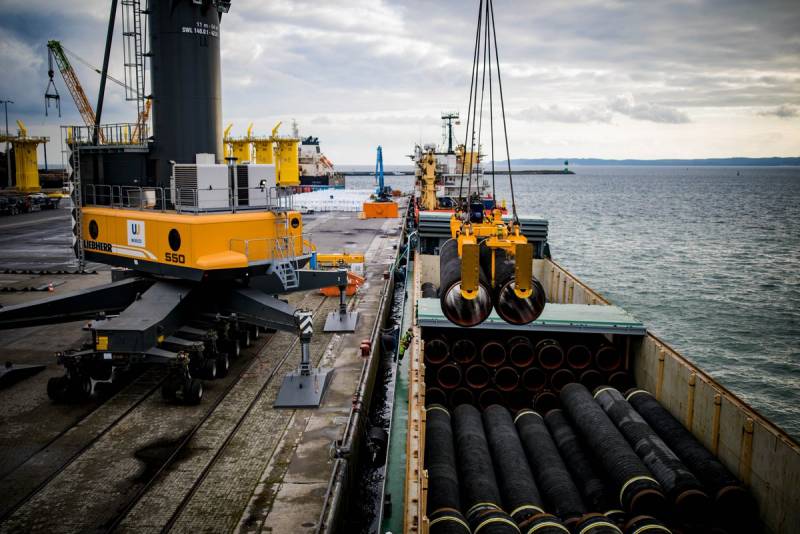 Lawmakers called on the president to support Europe's energy security through diversification and less dependence on Russian supplies, and also supported the introduction of sanctions aimed at not ending the construction of Nord Stream-2.
Recall that Latvia, Lithuania, Poland and Ukraine actively oppose the gas project, fearing to lose revenues from the transit of Russian fuel through its territory.
The congressmen also condemned the actions of Russia in the Kerch Strait and urged it to immediately return Ukrainian ships and crews to Kiev.
The ram, shelling and capture of Ukrainian ships and crews are a violation of binding for all international norms and agreements, the resolution says.
In this regard, "we call on Russia to immediately return the detained vessels and seafarers to Ukraine", and also to stop violating Ukraine's sovereignty by preventing transit of Ukrainian vessels through the Kerch Strait, "as provided for by agreements and international norms," the congressmen said.
In addition, they expressed their readiness to continue to provide the Ukrainian people with political, economic and military-technical assistance to ensure the independence of the country, democracy and prosperity. "
Earlier, the border service of Russia reported that from April 1 to 1 of December of the current year, it checked more ships en route to Russian ports than Ukrainian ones, therefore, "there can be no talk of any blockade of Ukraine".