Against the background of claims that the Chinese aircraft carrier Liaonin may be written off, shots have appeared in the Chinese media showing the smoke rising above Liaonin, indicating a new launch of its power plants. As the representatives of the Chinese blogosphere, specializing in the ship's topic, write: "The aircraft carrier Liaoning is already under pairs."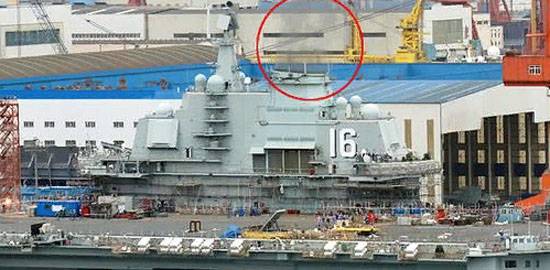 Recall that the PLA Navy aircraft carrier, against the background of numerous discussions about the "expediency of write-off," was sent to the Dalian port shipyard for modernization work. It is known that "Liaoning" has already been transferred from the repair and modernization dock to the port.
Now, Chinese experts predict that by the end of the year, Liaoning could be launched at sea with the newest Chinese aircraft carrier (001А), which is also located in the port of Dalian.

For reference: the aircraft carrier became Liaoning after buying a ship from Ukraine in 1998 for a ridiculous amount of $ 25 million. According to the documents, the ship (at that time was called "Varangian") was acquired as a "future floating entertainment complex." As a result, the Chinese really "had fun", saving a lot of money on the acquisition of the ship, which eventually became part of the PLA as an aircraft carrier. Part
fleet
China appeared in 2012 under the number "16".
Recall that the 2019 year in China is scheduled commissioning of the second aircraft carrier - the project project 001A (the same, which was discussed above). Initially, it was about the year 2020, but now the statements in the Chinese media are such that its release to the sea can take place within the next month.
And in November, the Chinese Xinhua News Agency came out with material on the construction of a third aircraft carrier for the PLA naval forces. Officially, these data are not confirmed, but previously there was information in China that by the 2025 year, there would be four aircraft carrier ships in the country's Navy.
At the same time, a statement is issued by a retired PLA Navy officer, a military expert, Wang Yufei, who claims that in order to protect China's interests in the oceans, China needs at least six aircraft carriers.