Official confirmation of the appointment of Vice Admiral Jim Malloy as new commander by the US Congress 5
fleet
and US Central Command.
Recall that the previous chapter of the 5 fleet, Emirates Scott Starny (58 years), was found dead in his home last week.
CBS-News, referring to anonymous officers of the US Navy, reported that the admiral's death was "probably" suicide, but the Pentagon officially refused to name the cause of the death of the former Central Command head until the end of the investigation.
The new head of the Central Command, the commander of the US Navy 5 fleet and the head of the International Directorate for Combating Terrorism and Piracy, already has extensive experience in this region (the Persian Gulf, north-west of the Indian Ocean).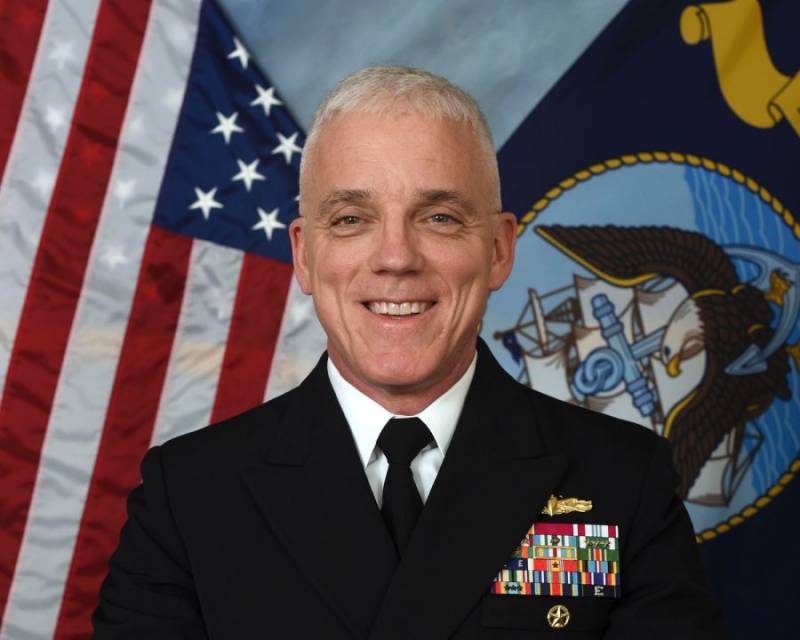 Admiral Jim Malloy is the new commander of 5 by the US Navy and the grouping of their forces in the Persian Gulf and Red Sea zones.
In 1986, a native of Silver Springs (Maryland), Jim Malloy, completed his studies at the Naval Academy; For a long time, he served in the Middle East as an international coordinator for the US Central Command after the September 11 attacks.
In addition, Vice Admiral Malloy previously served as Assistant Commander of the 5 fleet and deputy commander of an aircraft carrier group deployed in the region "around" the strike aircraft carrier Dwight Eisenhower. Also among the track record of the new commander of the US Navy in the zone of the Middle East can be noted the position of the commander of a group of destroyers in the Middle East Task Forse 55 and Commander of the Coaltion Task Group 152, operating in the zone of Bahrain, Kuwait and the UAE.