The commander of the naval forces of Ukraine, Igor Voronchenko, who gave orders to three boats and a tug to carry out a provocation in the Black Sea, made a statement that draws attention to itself in an interview with the German edition
picture
. According to Voronchenko, the "illegal detention" of Ukrainian sailors by the Russian side breaks his heart.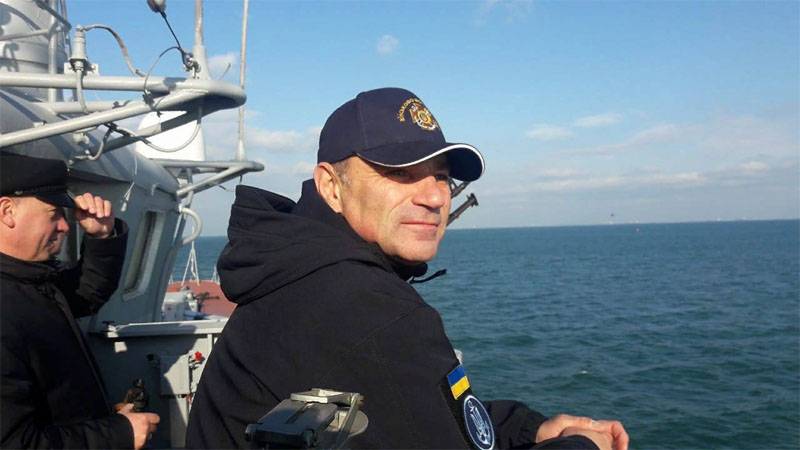 Such passages are usually characteristic of representatives of the Pentagon and the State Department. Apparently, in terms of rhetoric, the Ukrainian command seeks to comply with "NATO standards."
In Ukraine itself, it has already been suggested that Voronchenko used the phrase about a "broken heart" for the reason that it is easily translated into English and any other European language, evoking an emotional reaction from the western man in the street.
But this work on the public by Mr. Voronchenko is not over. According to the Ukrainian commander, he is ready to "go to a Russian prison instead of Ukrainian sailors." The commander of the Navy of the Armed Forces of Ukraine added that if the Russian president releases 24 of the arrested Ukrainian soldiers, he will take this step ("exchange").
Recall that the Ukrainian sailors and employees of the SBU arrested for two months - at the time of the investigative measures in connection with the illegal armed crossing the border of the Russian Federation.
The German edition of Bild reports that relatives of the arrested Ukrainian soldiers are going to send a collective letter to Angela Merkel with the aim of "convincing Vladimir Putin to release the sailors".
Earlier, the Russian president gave a clear answer to all such statements:
This question is within the jurisdiction of the court.