The representative of the High Peace Council of Afghanistan, Ihsan Taheri, stated that the NATO countries allegedly declared their readiness to withdraw their troops from the Islamic Republic if the Afghan people want it.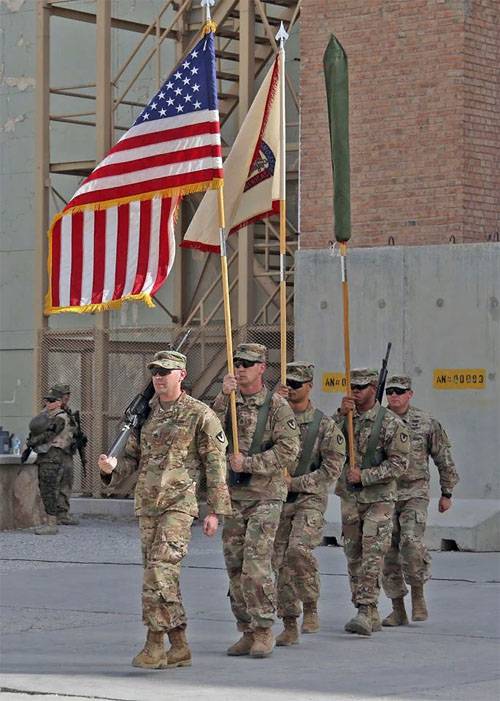 Taheri quoted a statement that allegedly sounded from Kabul's NATO partners:
As the people of Afghanistan decide, so be it.
This statement sounds particularly cynical, given that the people of Afghanistan did not call upon the military personnel of NATO countries.
Recall that the invasion occurred after the events of September 11 2001 in the United States. The then President of the United States said that the operation in Afghanistan "will help to finally defeat international terrorism." At the same time, George W. Bush has still not explained why the introduction of American troops took place precisely in Afghanistan, although, as it turned out, the aircraft that rammed the Pentagon building and the World Trade Center towers were controlled by Saudi Arabia who passed flight courses in the United States.
Returning to the NATO promises about the withdrawal of troops, it is necessary to note the addition from the aforementioned Ihsan Taheri. According to him, while the situation in Afghanistan does not allow to abandon the military support of foreign countries. And "when peace and stability come, it will be possible to talk about the withdrawal of NATO forces from Afghanistan."
And didn't this person ask the question that peace and stability in Afghanistan might not be exactly as long as NATO (primarily American) troops are present on Afghan soil?
Recall that during the presence of American troops in Afghanistan, the volume of drug trafficking increased dozens of times, the standard of living of the local population at least did not increase, the country was flooded with all sorts of terrorist groups, including the banned in Russia by ISIL.
Against this background, the Afghan press publishes a statement by NATO Secretary General Stoltenberg, who said that NATO "expects Russia to help establish a peace process in Afghanistan." It is noteworthy that Stoltenberg said that "Iran could have joined in this process." This is despite the fact that Russia and Iran, the United States, has lately been constantly calling its enemies.