Russia can play a crucial role in the resumption of the negotiation process to resolve the situation in Cyprus, writes
Kommersant
with reference to Cyprus Foreign Minister Nikos Christodoulydis. We are actually talking about a long-standing Mediterranean conflict.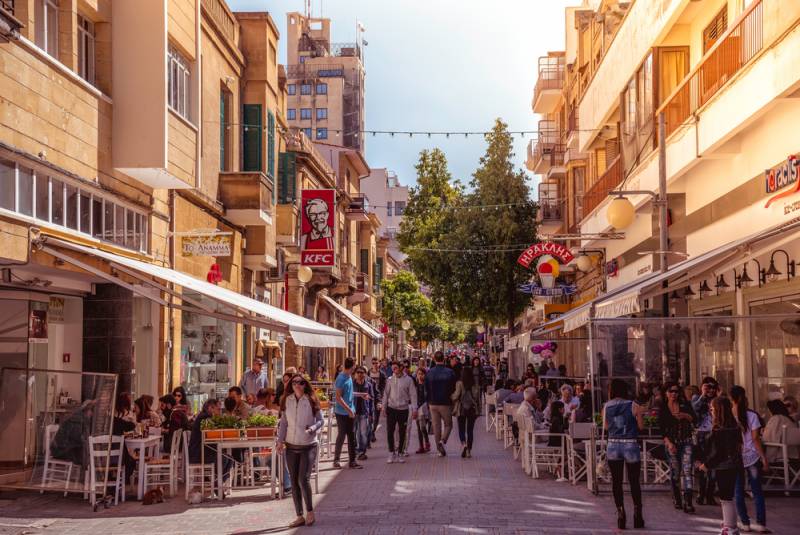 The threat of a new exacerbation in Cyprus appeared after a recent incident in the buffer zone inhabited by Greek Cypriots: the military who came from the northern part of the island (from the Turkish Republic of Northern Cyprus, TRNC) did not allow farmers to farm the land without explaining the reasons. The Government of Cyprus immediately responded to this complaint to the leadership of the United Nations forces on the island (UNFICYP).
However, the TRNC authorities (recognized only by Ankara) reject the accusation, calling the complaint of Nicosia propaganda.
The newspaper reminds that Turkish troops are located in the northern part of the island (43 thousand people), taken in 1974 to protect the Turkish Cypriots. The UN Security Council condemned Ankara's actions in several resolutions, but everything remained the same. All these years, the parties tried in vain to agree on the principles of a unified federal state.
In this regard, Cyprus Foreign Minister Nikos Christodoulodis places special hopes on Moscow, which today has the best relations with Ankara. The authorities of Cyprus welcome the rapprochement of the Russian Federation and Turkey, hoping that this will help resolve the Cyprus problem.
According to Christodoulydis, Nicosia wants the Turkish side to take part in the development of gas fields on the coastal shelf of the island, but only after a political solution to the problem.
Russia is also interested in a peaceful settlement: it does not need another hot spot near Syria, the Russian ambassador to Nicosia, Stanislav Osadchy, noted in turn.
However, there is little time left for the resumption of negotiations - at the end of January the blue helmets in Cyprus expire (in July the UN Security Council extended the period by 6 months). At the same time, the United States expressed dissatisfaction with the lack of negotiations and considered the mission of the UN contingent "to have lost its meaning."
According to political observers, the coming months will be decisive for a Cyprus settlement. If negotiations are not resumed, the Cyprus Helmet blue mission can be closed, which is fraught with a transition from a frozen conflict to its hot phase.