All deadlines for the creation of RD-171MB are fully implemented, said in an interview
Merchant
Head of NPO Energomash Igor Arbuzov.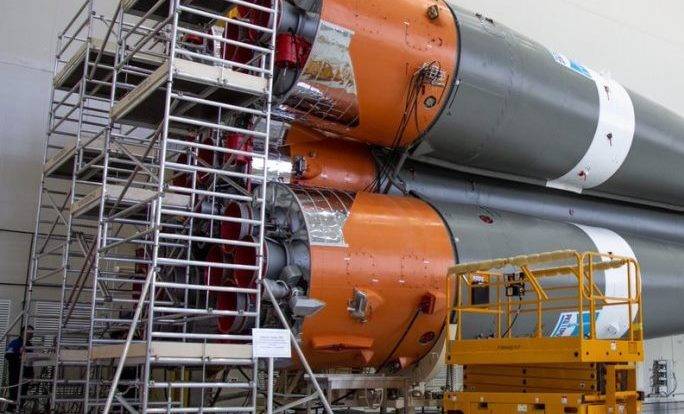 According to Arbuzov, the draft engine design was developed at the end of the 2017 of the year. Today there is a release of design documentation, work is underway on the preparation of production capacity and bench base. This year, the design layout of the unit has also been created to meet the requirements adapted to the new rocket. By the end of the year, a dynamic mockup will be supplied to the RCC Progress.
Firing tests of the first RD-171MB engine are scheduled for 2019 year,
he said.
Arbuzov said that the first commercial engine is planned to be delivered to the customer in 2021 year. It is designed for the unmanned launch of the Soyuz-5, which is to be held in the 2022 year. For a manned launch, the RD-171МВ will be shipped in the 2023 year.
When asked about the possible supply of S7 Space engines (for Sea Launch), the head of the company replied that "they are going to buy", but the contract has not been signed yet - there is still no clear understanding on how much to deliver and where. And the contract that is announced everywhere (on 12 missiles) is likely to be completed with units of the old design, he explained.
As for cooperation in this area with Chinese colleagues, they will probably be involved in the creation of methane and hydrogen engines for the upper carrier stages. At the same time, the issue of transferring technologies to the Chinese side is not worth it.
Technology transfer may be a variant of cooperation in some other areas, but "definitely not in the rocket engine building industry," he added.