Petro Poroshenko continues to give interviews to major Western media, which, as already noted, can be regarded as an attempt by the West to shield the pocket authorities of Ukraine in a situation with violation of the state border of Russia. Now the Ukrainian president gave an interview to the French TV channel France24. In this interview, Poroshenko once again "appealed" to the so-called international community, saying that it should contribute to "security in the Azov-Black Sea region."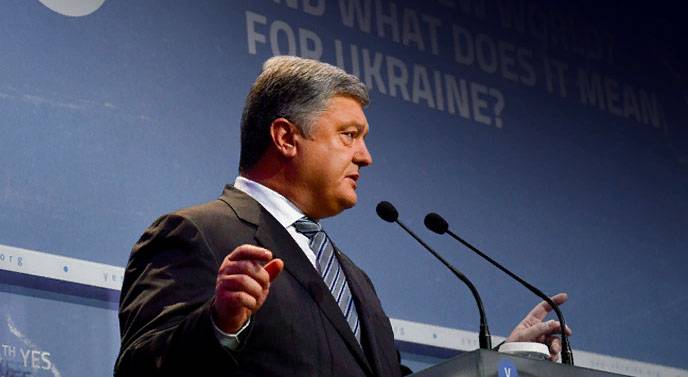 In addition, Poroshenko put forward a number of requirements to Russia. According to him, Russia "must immediately open the Kerch Strait", "withdraw the troops from the border with Ukraine," as well as "withdraw all warships from the waters of the Sea of ​​Azov."
Poroshenko also said that representatives of the Ukrainian delegation will raise all these issues during the meeting "in the Norman format."
Earlier, the President of Turkey called on the meeting of the "Norman Group", saying that the leaders of Russia, Ukraine, France and Germany should discuss issues of de-escalation in the Kerch Strait area.
Recall that the Ukrainian military boats and a tug committed an armed violation of the maritime borders of Russia, and in the place where the water area was Russian before reunification with the Crimea. The provocation to the Ukrainian side failed as a result - the boats and the tug were detained by Russian border guards, the sailors of the Navy of the Armed Forces of Ukraine and the SBU officers on board these vessels testify. The court arrested them for the month of 2 - during the investigation.