The latest sound-heat artillery reconnaissance complex 1B75 "Penicillin", presented at the salon "Army-2018, will be the main enemy of American heavy artillery, writes expert Mark Episkopos in his article for the magazine
National Interest
.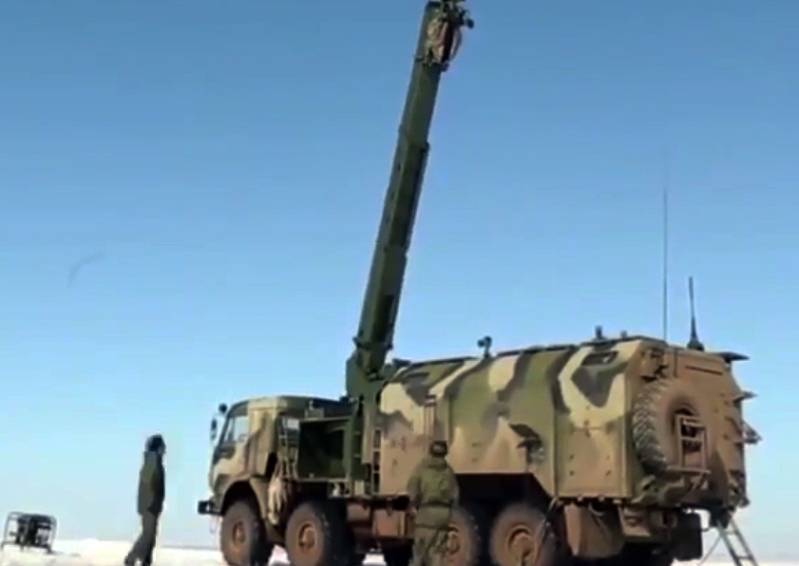 This system will revolutionize artillery intelligence just as its namesake revolutionized the field of medicine.
According to the expert, the American intelligence complex Hughes AN / TSQ-51 uses radar technology to capture the trajectory of the flying projectiles, which is determined by the location of the gun.
The Russian system uses four acoustic-thermal sound locators 1B76, a large "stabilization platform" and "optical-electronic module". The inclusion of six full-time and six thermal imaging cameras contributes to high-speed data sorting, he writes.
Penicillin is able to detect targets in 5 seconds within 25 km. In addition, the system determines in advance the points of fall of the shells. The sensors are so sensitive and accurate that they can detect the usual "door slam". At the same time, the equipment is fully automated in order to exclude the "human factor", according to the material.
The complex has a range of much less than the radar. However, Russian developers do not rely on electromagnetic waves, since their emitter (radar) is easily detected by the enemy. In addition, the radar can not fix shots with a weak signal, such as mortar.
For the first time, the sound-warming artillery reconnaissance complex became known in 2017. His tests are currently ending. It is expected that in mass production it will be launched in 2019 year.