The actions of the Ukrainian authorities continue to manifest themselves in the format of the martial law previously imposed. Following numerous refusals of hospitalization of civilians in clinics in connection with the reservation of hundreds of beds for military personnel, the situation with the transfer of children's health facilities for the needs of security forces has been revealed.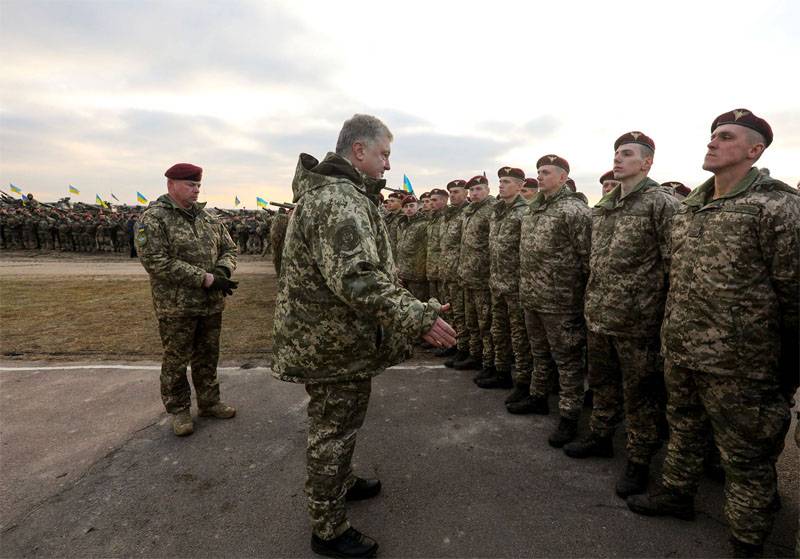 So, the authorities of Odessa "unanimously" supported the transfer of the children's camp "Victoria" to the armed forces of Ukraine. The possibility of transferring other civilian objects was also considered, as reported by the vice-mayor of the city, Andrei Kotlyar.
He is quoted by the local portal.
"The Duma"
:
We considered 10 options. "Victoria" is very beneficial for the military, it is best suited to accommodate units during martial law. To seek removal of the arrest will be legal means.
The idea is that the territory of the camp is under arrest after the corps burned in the camp. The transfer of "Victoria" to the local military enlistment office took place without removing the arrest from the object.
It is noteworthy that the Ukrainian security forces claim that this is an initiative of the local leadership. Ukrainian journalists asked the commander of the Naval Forces Igor Voronchenko if the command of the naval forces sent a request for the transfer of the camp to the Armed Forces of Ukraine?
Answer Voronchenko:
Are we crazy or what?
Considered "temporary" transfer of children's institutions and in other regions of the country.
Against this background, the TV channel "Ukraine" gives the statement of one of the current Ukrainian oppositionists Alexander Vilkul. According to him, Ukraine today does not need martial law, but a direct dialogue to restore peace.
Naturally, Ukraine needs peace, but the whole problem is that Poroshenko is not Ukraine. He needs instability and the ability to declare "aggression." This, in the opinion of his henchmen, will help him extend his authority as president of the country.