The first "results" of the "partial" martial law introduced by the President of Ukraine and approved by the Verkhovna Rada appear. The center of public relations of the Ministry of Internal Affairs of the Luhansk People's Republic tells about the "results". According to the information of the Lugansk side, the Kiev security officials carry out detentions of citizens crossing the contact line at the Ukrainian checkpoints.
We are talking about the mass detention of men of military age, who for various reasons were forced to cross the line of contact between the parties.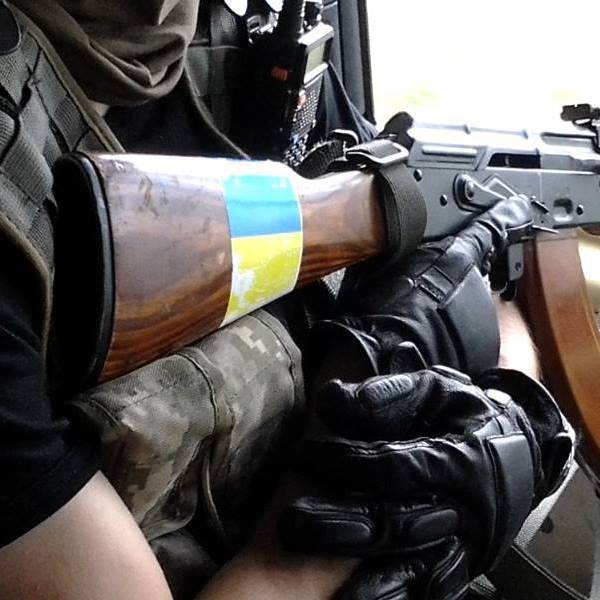 Detentions were reportedly carried out at the Ukrainian checkpoint at Stanitsa Luganskaya and at other checkpoints. In the arrests involved employees of the SBU.
After the arrest, according to eyewitnesses, the Ukrainian security forces are reconciling military records with the explicit goal of sending men to recruiting stations.
Recall that in part of the territory of the Luhansk region, controlled by Kiev, martial law. It provides for "partial mobilization." Apparently, it was decided to bring all men of military age crossing the Ukrainian cordon under this "partial mobilization".
Recall that by conscription age is meant not age up to 27, but up to 50 years. Such a bar was determined in the framework of the recent (regular) wave of mobilization in Ukraine.
Against this background, reports are coming out of the DPR that intelligence has established a cluster of representatives of the Ukrainian radical battalions in the large cities of Donbass — on the territory controlled by Kiev.
From the statement by the official representative of the People's Police of the DPR, Daniil Bezsonov:
According to our data, radical activists are planning to use as "barrage" behind the backs of the militants of the armed formations of Ukraine in order to keep the servicemen in the area of ​​operation of the so-called combined forces.