Completed with the construction of the head corvette "Gremyaschy" (project 20385) put on the "Northern Shipyard" in St. Petersburg for degaussing, reports
bmpd
.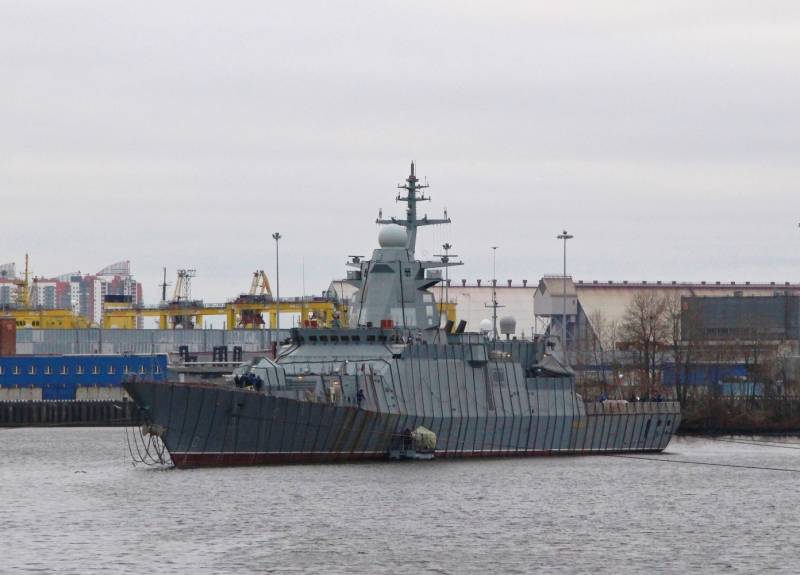 The ship is scheduled for factory trials in December this year. For state tests - in August 2019. Corvette transfer to Russian
the fleet
expected by the end of that year.
"Thundering" was laid in February 2012, launched in June 2017. After this, the date of its transfer to the Navy was the end of 2018 of the year.
The second ship of this project "Agile" was laid in June 2013 of the year. Earlier it was planned to build 8 ships to 2020 year. However, the requirements of the Ministry of Defense to improve the project, the widespread use of imported components in it (including MTU engines) that fell under sanctions in 2014, led to the decision to limit the series to two units.
In 2017, the construction of two more corvettes was reported. This issue will be considered more specifically upon completion of the lead ship state tests.
The construction of the 20385 project ships was delayed due to the non-delivery for them of the MTU power units. In 2015, a supplementary agreement was concluded with the shipyard on the completion of the corvettes with the Russian diesel units 1DDA-12000 of the Kolomna plant. The unit consists of two 16D49 engines, hp 6000 power.
Earlier, the same engines were installed on four corvettes of the 20380 project. As of May 2015, the cost of one DDA-12000 unit was about 577 million rubles.