The Ukrainian Ambassador to Germany Andrei Melnik commented on the appeal of the official Berlin to Kiev about the closure of the extremist Peacemaker website. Recall that in Germany they demanded the closure of this site from Ukraine, since former German Chancellor Gerhard Schroeder was on the list of "enemies of Ukraine". His personal data were published in the public domain with a note "for anti-Ukrainian propaganda and position on the Crimea." Prior to this event, the extremist nature of the electronic platform Germany worried little.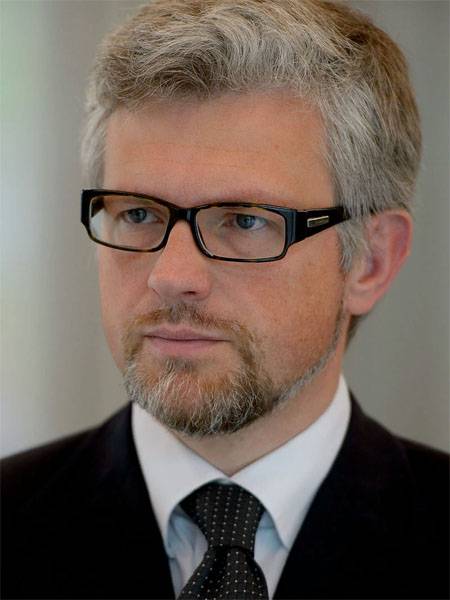 Ukrainian Ambassador Melnik in the publication
The World
reports that "can not stop the work of the site" Peacemaker ", as this site is private." Also, a Ukrainian diplomat said that the closure of the site "would mean persecution of free speech and legal restrictions on rights and freedom of action."
At the same time, in order not to fall into disgrace in Germany, Melnik said that he considers the emergence of such lists (lists of "Peacemaker") "wrong."
Recall that just a few days ago on the program "60 minutes" on the TV channel "Russia-1" Verkhovna Rada deputy of Ukraine Anton Gerashchenko confirmed the fact that he oversees the work of the site "Peacemaker". And Melnik claims that the site is private ...
If it is private, then why does one representative of the government interfere with his work (not just intervene, but set the tone), while another argues that it is impossible to interfere, since this is a "violation of freedom of speech"? Unfortunately, in Germany none of the journalists, Mr. Melnik, asked this question.