In the General Directorate of the General Staff (GU GS), better known as the GRU, the chief has changed. Instead of Igor Korobov, who passed away on November 21 after a long illness, was appointed Vice Admiral Igor Kostyukov, who from November 22 will act as head of the department. It is reported by RBC with reference to three different sources familiar with the situation.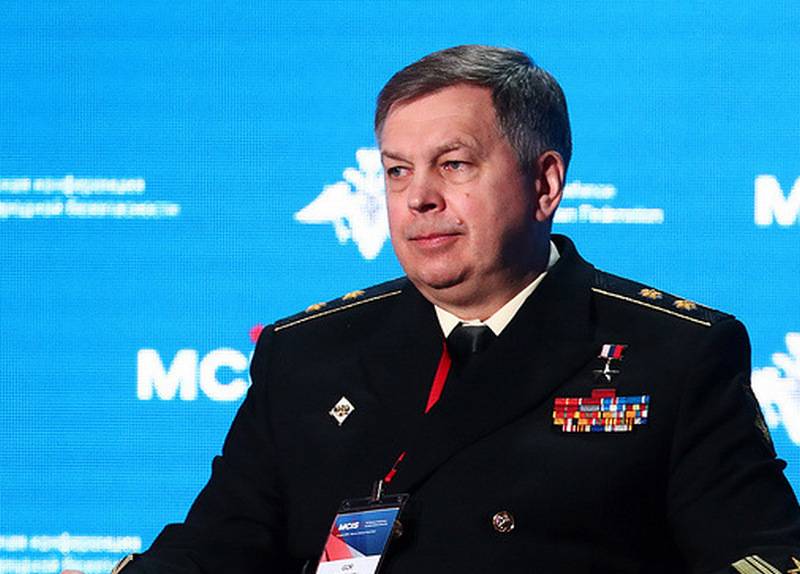 As stated by the Russian Ministry of Defense, Igor Kostyukov held the post of first deputy chief of the Main Department of the General Staff and served as head of the department on the basis of an order of the Minister of Defense during Korobov's illness. The decision on the official appointment to the post of chief of the Main Department of the General Staff Kostyukov will be made by Russian President Vladimir Putin. The leadership of the General Staff noted that Kostyukov's candidacy was considered the most suitable for the post of the head of the GRU, and it is likely that a vice-admiral from the category "acting" in full heads of management.
Vice-Admiral Igor Olegovich Kostyukov was born in 1961 year. He graduated from the Military Diplomatic Academy of the Ministry of Defense, served as a military attache, and then went to work at the GRU. He participated in the leadership of the military operation in Syria. Hero of Russia. Twice included on US sanctions lists: in 2016, in connection with "actions to undermine democracy in the USA", in 2018, for "intervening in the American elections of 2016 of the year."