In the Verkhovna Rada of Ukraine, during a discussion of one of the legislative issues, a map of the country without Crimea was shown. At this moment, the parliamentary meeting was broadcast on several large Ukrainian channels at once.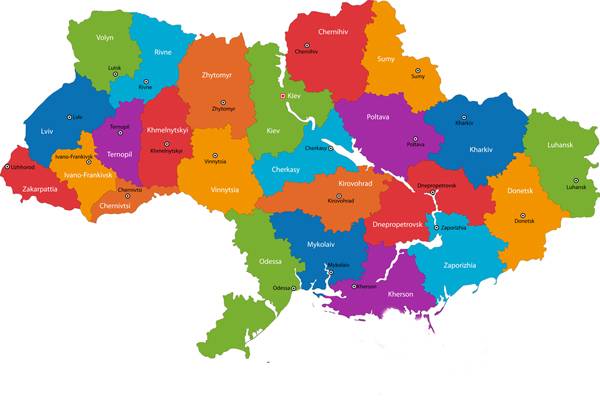 RIA News Crimea
reports that people's deputies continued the discussion without paying any attention to the map. Even the radical representatives of the Verkhovna Rada did not notice the "zrada" that was committed within the walls of the main legislative body of Ukraine (after the US Congress).
It is worth recalling here that just a few days ago, the Ukrainian National Council on Television and Radio Broadcasting announced the start of an unscheduled check on the TV channel NewsOne. The reason for the verification was the appearance on the air of this channel a map of Ukraine without the Crimea. By the same logic, now we need to arrange a Verkhovna Rada check.
Against this background, the former deputy prime minister at the time of the "Ukrainian" Crimea (at that time, the Autonomous Republic of Crimea) Andrei Senchenko, in an interview with the Observer portal, said that the Russian media "changed the rhetoric regarding the peninsula". According to Senchenko, "the Russian media are preparing the Russians for the fact that they will have to give up the Crimea."
Senchenko:
And they have a Russia-1 channel, which has a rating show, 60 Minutes. So they devoted 27 minutes from 60 to our law. And what is important is that in their studio, the trained agitators three times gave out the following phrase for this broadcast: "so now, if we have to return the Crimea, then every Crimean will have to kneel down and ask for forgiveness?"
This statement by Mr. Senchenko says that he is not just watching Russian channels that are banned in Kiev, but also literally examines their programs every minute. In the context of the statements is not particularly imparted, but in any case, the fact remains. And as soon as the SBU tolerates it? ..