The Prosecutor General's Office of Russia revealed multiple violations during the construction of the Vostochny cosmodrome, more than 140 criminal cases were instituted, said Alexander Kurennoy, the official representative of the Prosecutor General's Office, RIA reports
News
.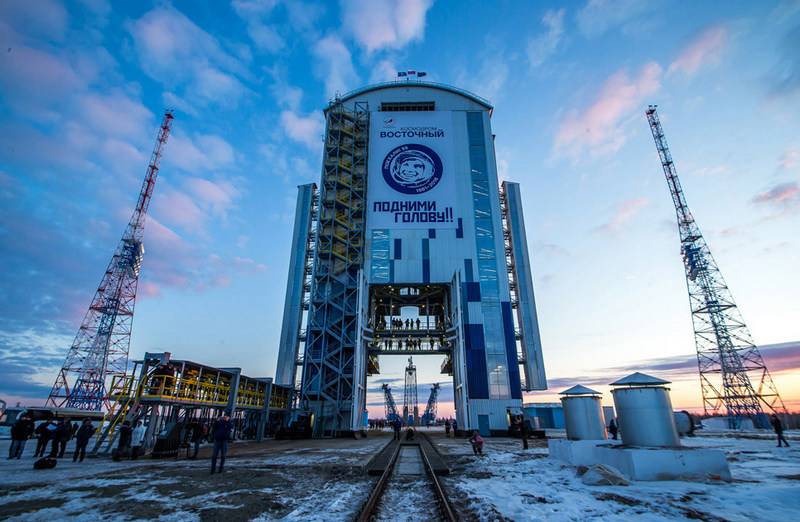 According to Kurenno, 17 thousands of violations were revealed during the construction of the cosmodrome in the last four years alone, resulting in damage of ten billion rubles. According to these facts, more than 140 criminal cases were initiated, some of the funds were returned to the budget, but this is only a small fraction of the damage caused. For four years, more than a thousand people from officials, representatives of third-party contractors and so on have been brought to various types of responsibility.
He said that only this year, prosecutors revealed 78 violations, brought 14 companies and officers to administrative responsibility. The total damage from these violations amounted to 23,6 million rubles, it was possible to return 23,4 million rubles.
Vostochny is the first civilian space launch center in Russia. It is being built near the town of Tsiolkovsky (previously - the village of Uglegorsk) in the Amur Region with the 2012 year. Its construction is accompanied by numerous scandals due to major embezzlement during construction and non-payment of wages to workers. The first launch of the Soyuz-2.1 launch vehicle from the East with three satellites successfully produced 28 on April 2016.