B edition
India Today
An interview with the chairman of the committee of chiefs of staff, chief of staff of the Indian Navy, Admiral Sunil Lanba, was published. A substantial part of the conversation with the Indian admiral was devoted to strengthening the military presence of China, including in the Indian Ocean.
From the interview:
Since 2014, China has launched more warships than the total number of ships on
fleets
Germany, India, Spain, Taiwan and the UK. How does this affect the balance of power at sea?
Sunil Lanba:
They put into operation from 12 to 18 warships per year. Over the past four to five years, they have ordered 80 new ships and submarines. Not a single navy grew at such a pace for more than a hundred years, not counting the two world wars. China's economy is six times larger than ours, and their defense budget is more than five times ours. They invest huge sums in the development of naval capabilities.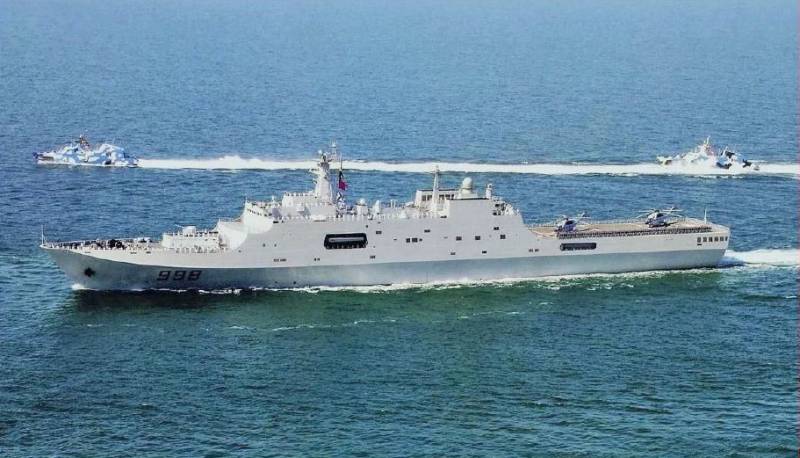 Marked "frightening" growth of the Chinese military presence in the South China Sea. "They build as much as no one builds."
According to the Indian admiral, India is engaged in military-technical and military-logistics cooperation with the United States of America. Sunil Lanba recalled the action between New Delhi and Washington on the Compatibility and Security Agreement (COMCASA), the security memorandum (CISMOA), the logistic information exchange memorandum (LEMOA).
Chief of Staff of the Indian Navy:
These agreements promote greater interoperability and interoperability between the fleets of India and the United States. Our fleet is fueled by American tankers in the Pacific and Indian Oceans. This expands the range and coverage, as well as the economic benefits of expanding the deployment, since we do not need to perform a constant operational turnover in the ports.
According to Sunil Lanba, the United States promises Indian military access to the military planning systems of the US missions, which will contribute to the development program of naval patrols.
The admiral told about the preparation of the Indian Navy for joint maneuvers with the United States on the east (or west) coast in the second half of 2019.
Sunil Lanba noted New Delhi's concern over the activation of Chinese submarines in the Indian Ocean. At the same time, he noted that one of the measures to curb Chinese naval activity could be the implementation of the program to form the Indian nuclear submarine fleet, as well as the development of the anti-submarine component, including through the use of American-made military equipment.