Former German Chancellor Gerhard Schroeder sharply criticized the trade policy of the United States and urged to look for new business partners, the German channel reports
NTV
.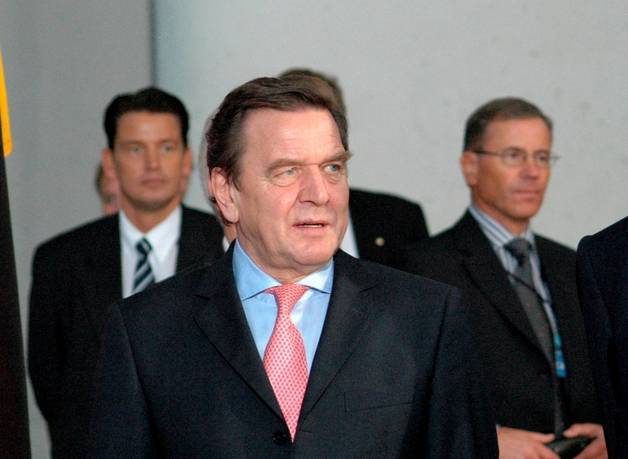 We do not like being treated like an occupied country. When I look at the American ambassador, I have the impression that this is rather an officer of the occupying troops, rather than a diplomat in a sovereign country,
stated Schroeder.
According to him, in this situation, Berlin must look for other allies who would share the interests of Germany. China can play the role of one of them.
Germany cannot afford to be dragged into a trade war with China unleashed by the Americans. The country must firmly recognize its export interests in the Chinese market, the ex-chancellor said.
He noted that the trade dispute between Washington and Beijing also "burdens" German companies.
The publication reminds that President Trump accuses China of unfair trade policy, creating a large deficit in the exchange of goods. Beijing rejects these claims and in turn accuses Washington of "commercial tyranny."
The trade war between the United States and China began in July of this year, when customs duties raised by both sides came into force. The Americans introduced 25-percent duties on non-818 product names from the PRC. Beijing responded in kind.
In addition, relations between the United States and the European Union worsened. This happened after the country's withdrawal from the nuclear deal with Iran, as well as the introduction of trade duties on aluminum and steel. The EU responded by adopting a law abolishing on its territory US sanctions against Tehran, as well as imposing additional duties on 25% on the importation of a number of American products.