Malaysia wants to help Russia repair and maintain the Su-30MKM fighter jets, which are in service with the country's air force, said Malaysian Prime Minister Mahathir Mohamad during a bilateral meeting with Russian President Vladimir Putin on the sidelines of the ASEAN 33 Summit, reports Free Malaysia Today.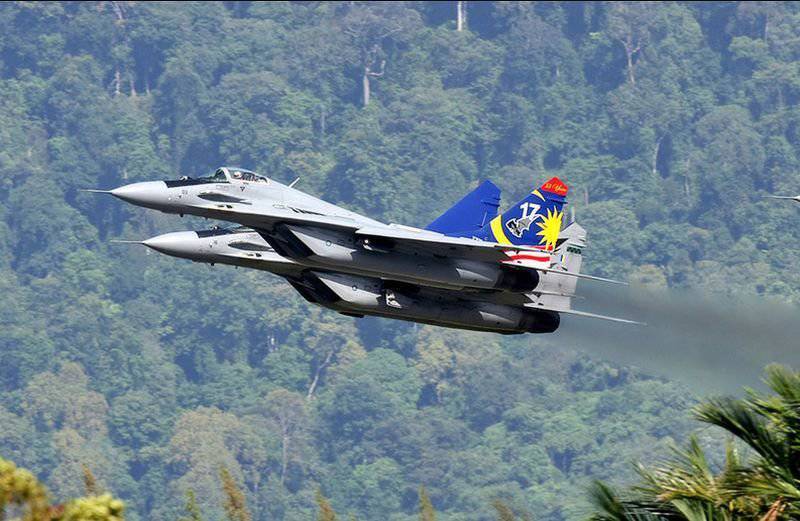 The Malaysian Prime Minister told the Russian president that Malaysia had bought "several Russian planes," but he doesn't know how to maintain them and asked for help from Russia in repairing them. Details of further negotiations are not disclosed, as the press did not participate in the further process.
Earlier, the commander of the Malaysian Air Force, General Dato Affendee Bin Buang, said that the problem of the combat readiness of Russian fighters is aggravated by the need for mandatory technical inspection of X-NUMX units of Su-12-BM after a ten-year period of operation. According to him, the Russian side did not disclose all the details of the contract, namely that after years of 30 years, work will be needed that only Russian specialists have the right to perform. Sending the defective Su-10MKM to Russia in Malaysia is considered expensive, and the timing of the technical examination of the aircraft is also not satisfactory.
Currently, the Malaysian Air Force is armed with fourth-generation X-NUMX fighters Su-28MKM (multipurpose, commercial, Malaysian), of which only four can take to the air.