In Ukraine, the struggle began for the so-called special confiscatory funds - the money allegedly withdrawn from the accounts of the former President of Ukraine Viktor Yanukovych. Defense Minister Stepan Poltorak and Interior Minister Arsen Avakov have entered the fight, according to the Ukrainian edition of Economic Truth.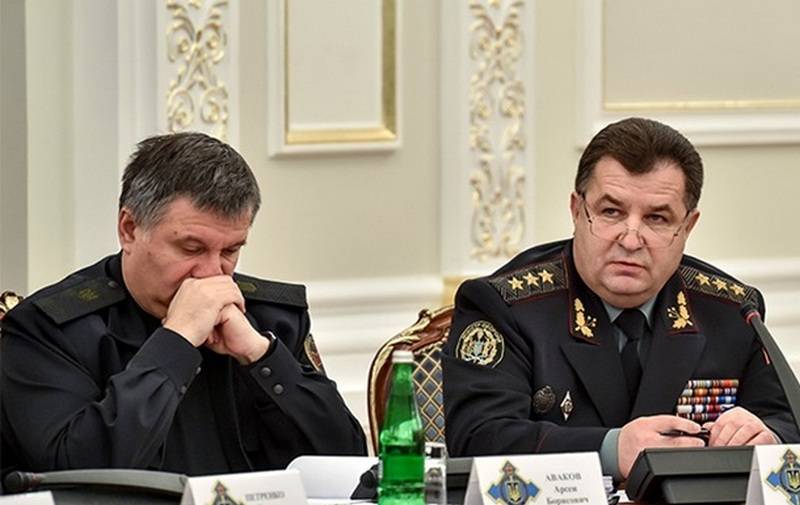 According to the newspaper, each of the ministers submitted for discussion the government of Ukraine his own vision of the distribution of confiscated funds allegedly belonging to Yanukovych. The head of the military department, Poltorak, wants to direct four billion hryvnias to purchase and upgrade weapons and military equipment, and another billion hryvnias to the construction of military facilities. The Minister of Internal Affairs Avakov proposes to allocate two billion hryvnia for providing police with housing, and also to allocate 125 million from this money for the purchase of fire engines, and another 49 million for the purchase of special equipment for border guards.
At the moment, the Ukrainian government has not yet decided where to send the confiscated money. According to the Acting Minister of Finance Oksana Makarova, the decision will be published with the adoption of the final version of the country's budget.
Earlier it was reported that the Ukrainian treasury has already spent a significant part of the "billions of Yanukovich" on subsidies to enterprises that belong to the oligarchs close to Petro Poroshenko.