The latest Russian submarines - the 955A strategic submarine missile carrier Prince Vladimir and the 885M Kazan multipurpose nuclear submarine are completing the tests, a spokesman for Severny said
fleet
RF captain of the first rank Vadim Serga.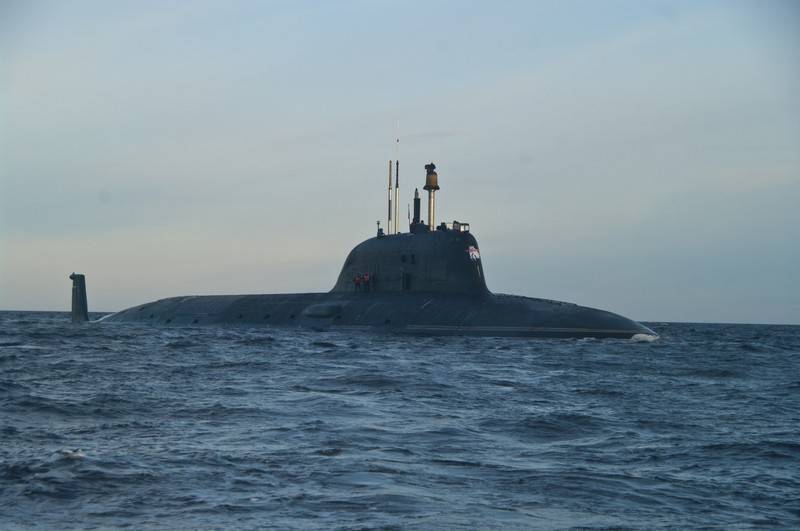 In honor of the 65 anniversary of the brigade of submarines under construction and repair of the Northern Fleet, stationed in Severodvinsk, the captain of the first rank said that in recent years Yuri Dolgoruky, the latest nuclear submarines of the 4 generation, have been deployed to the Navy's combat personnel. "," Alexander Nevsky "," Vladimir Monomakh "of the project" Borey "and the multipurpose nuclear submarine (APL)" Severodvinsk "of the project" Ash ". In addition, the submarine cruiser Prince Vladimir and the multi-purpose submarine Kazan Kazan are completing the tests.
Earlier it was reported that the Prince Vladimir nuclear submarines of the 995А project (the Borey-A code) and Kazan of the 885М project (the Yasen-M code) taking into account the contract deadlines shifted to the right in the 2019 year. It is also planned that in 2019, the Navy will consist of two nuclear submarines - Prince Oleg (project Borey-A) and Novosibirsk (project Yasen-M). And a year later, the Russian Navy will receive two Boreas at once. The eighth Boreas and the seventh Ash trees are scheduled to go to the fleet in 2021 and 2023 respectively, but given the pace of construction, it's likely that these deadlines should be made blame to the right for at least a year.
At the same time, it is specified that all submarines of the two projects are planned to be distributed approximately equally between the Northern and Pacific fleets: One basic Borey and three advanced Boreas-A will be delivered to the Federation Council, two basic Boreas and two advanced Boreas will go to the FC -A.The situation is almost the same for "Yasens", here the submarines were distributed in the following way: SF one basic "Ash" and three improved "Ash-M", on the TF - three improved "Ash-M".